The Hilton hotel, Bahir Dar, Ethiopia is the leading tourist destination, situated in the north Amhara region. Bahir Dar is elevated 1,800 m above sea level and is the port on the south of Lake Tana.
Our scope of work consists of all public areas and guest rooms including the lobby, wellness center, executive lounge, specialty restaurant, ballroom and meeting rooms, pool lounge, king rooms, double queen rooms, one bedroom suites, presidential suites and bungalow villas.
The site provides the hotel with amazing views towards the Blue Nile river and the beautiful Bahir Dar landscapes.
Pleasant tropical climate allows for the architecture to open huge facade panels and break the boundaries between the interior and exterior.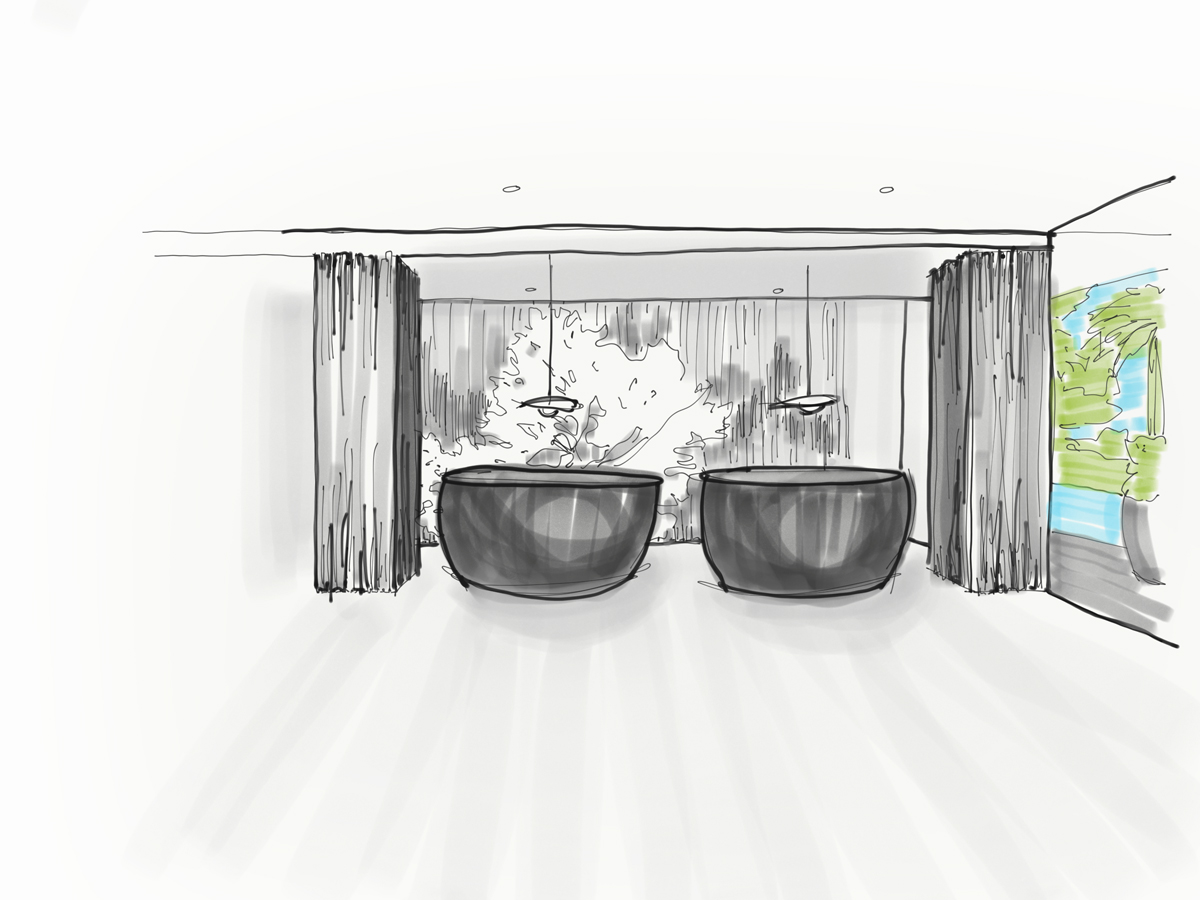 Bahir Dar's culture and traditions had a great impact on the design of this hotel. Patterns, forms and colours were taken from Ethiopia's everyday life; food, music, art and nature. The lobby consists of the reception area, lobby lounge, coffee shop, tech lounge and terrace.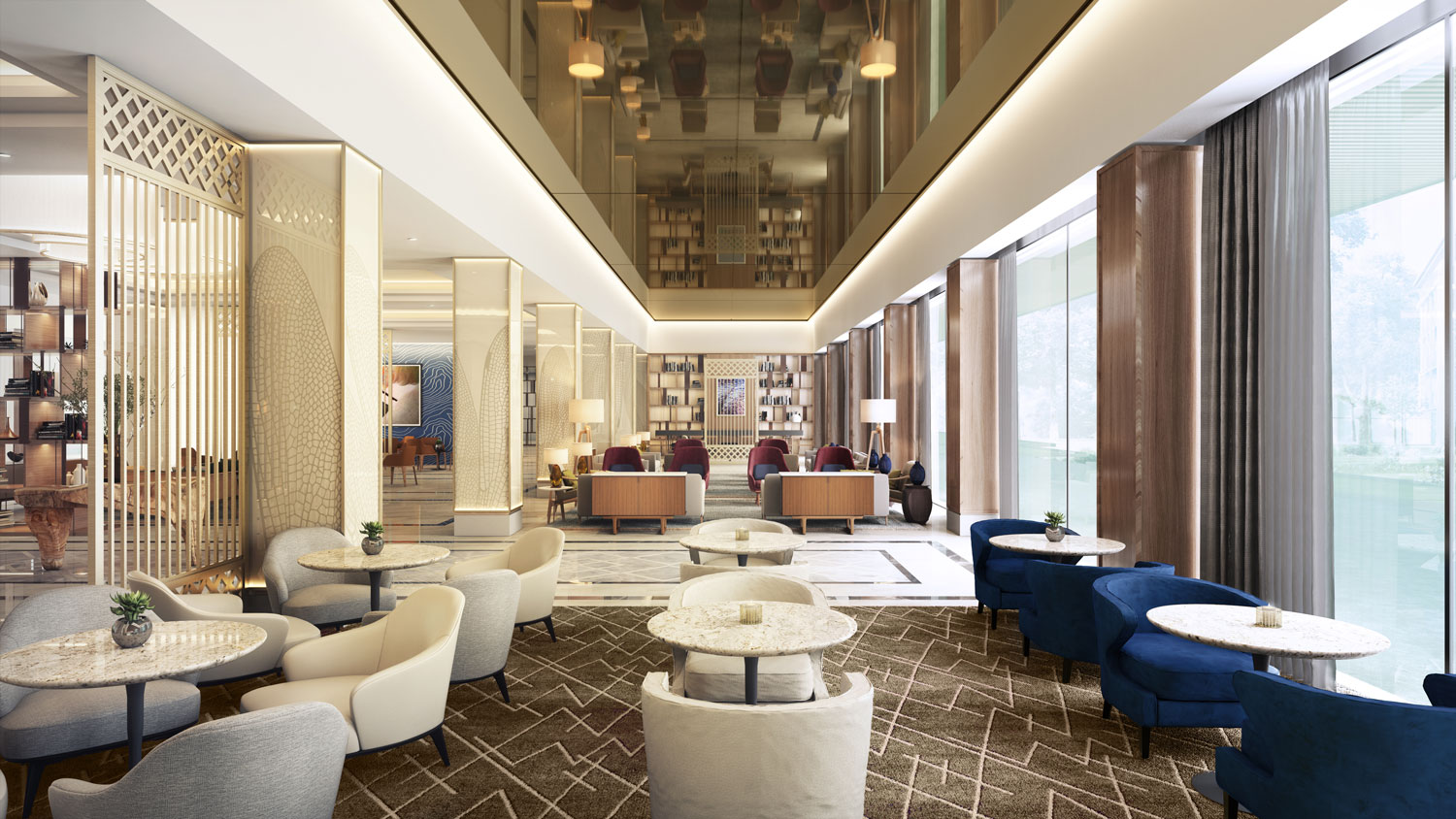 The design of the corridor is reflecting the surrounding and lanscape with it's textures and colours. Custom made carpet introducing the Blue Nile into our design is an accent piece, the main feature of the corridor design.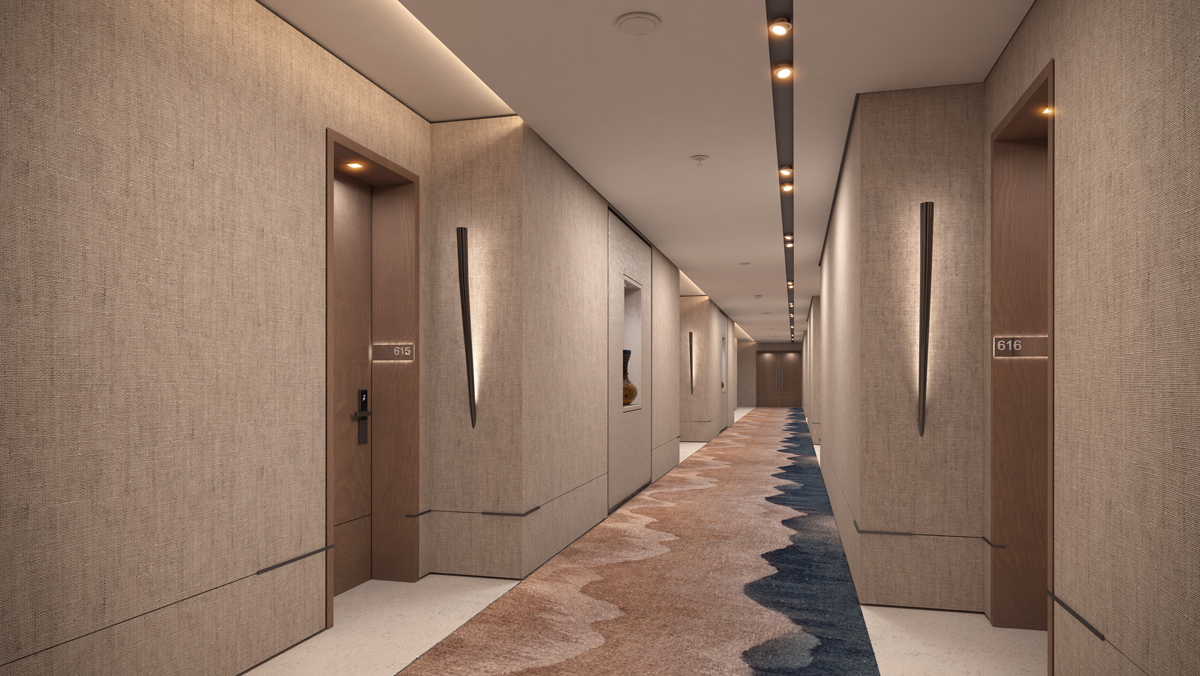 The room design is influenced by the local Bahir Dar lifestyle and tourist attractions. The headboard features an stitched local landscape sewn onto upholstered panels. Details, inspired by Ethiopian craftmanship, are found in the minibar, tv console and wardrobe joinery pieces.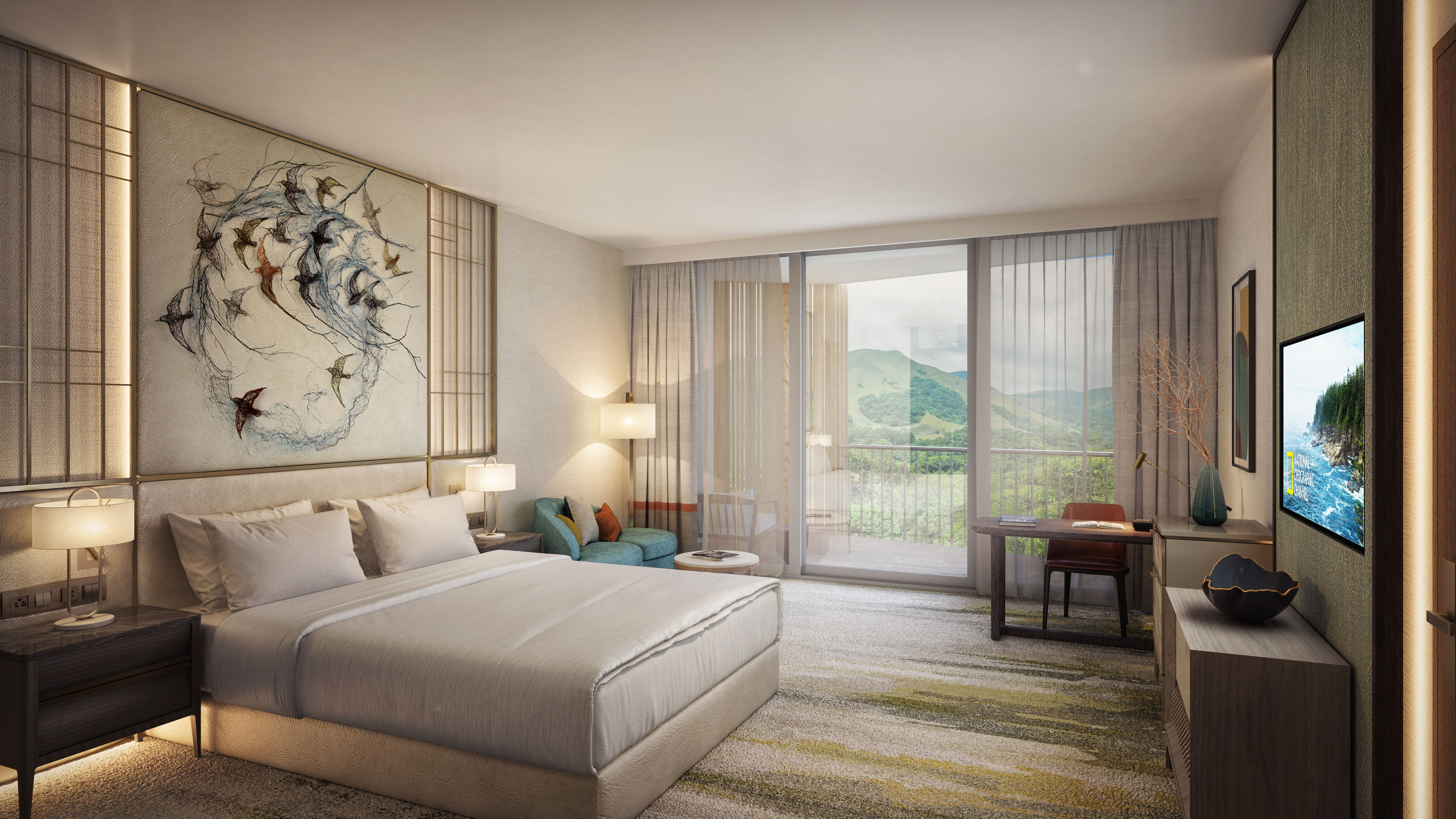 Capturing the aspects of both business and casual relaxation, the high-end executive lounge was designed to offer the ultimate experience for VIP travelers and consists of dining and lounge areas, a boardroom and library, dedicated meeting spaces, a tech lounge and private washrooms.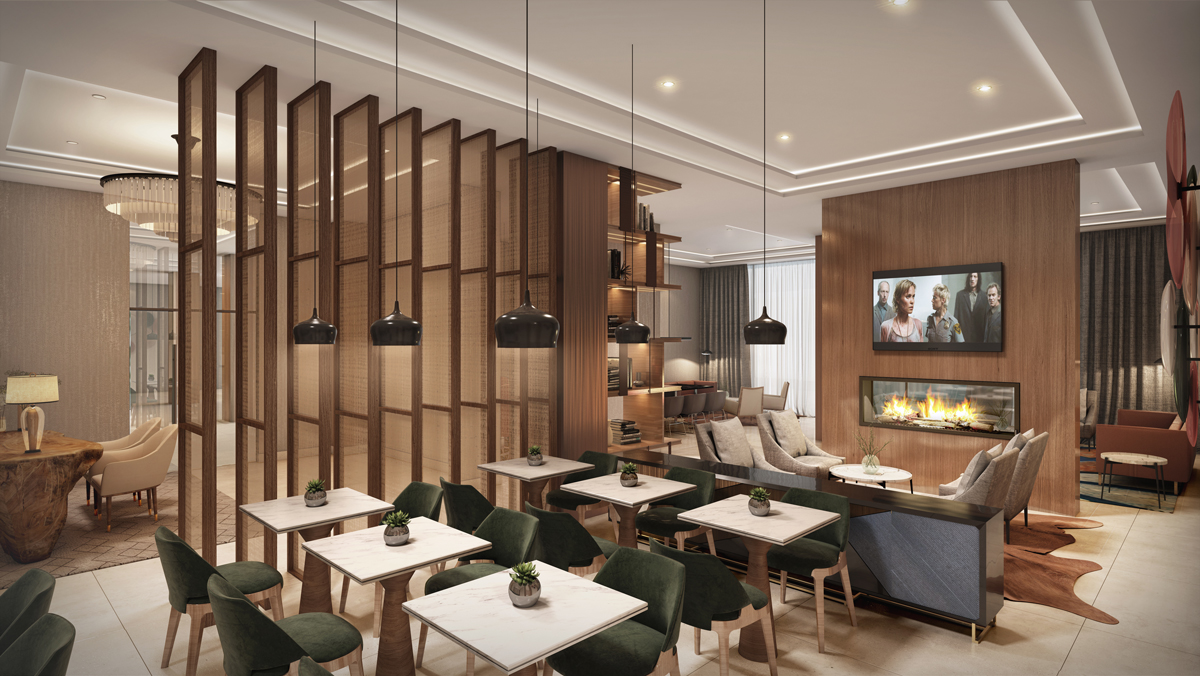 Pairing the minimal use of colour with a beautiful balance of texture allows the multi-functional ballroom space maximum flexibility for numerous events.