We have designed the high-end boutique beachfront hotel on Jumeirah Beach Residence walk. The work on site has begun for this 300-key hotel that would have food and beverage and entertainment venues. The project creates a unique pedestrian friendly icon on Jumeirah Beach Residence walk which ties into all the night dining activities along this strip.
The minimalist clean esthetic of the project creates a powerful contrast to the more extravagant buildings in JBR. Once open, this will become a major nightlife node in this neighbourhood.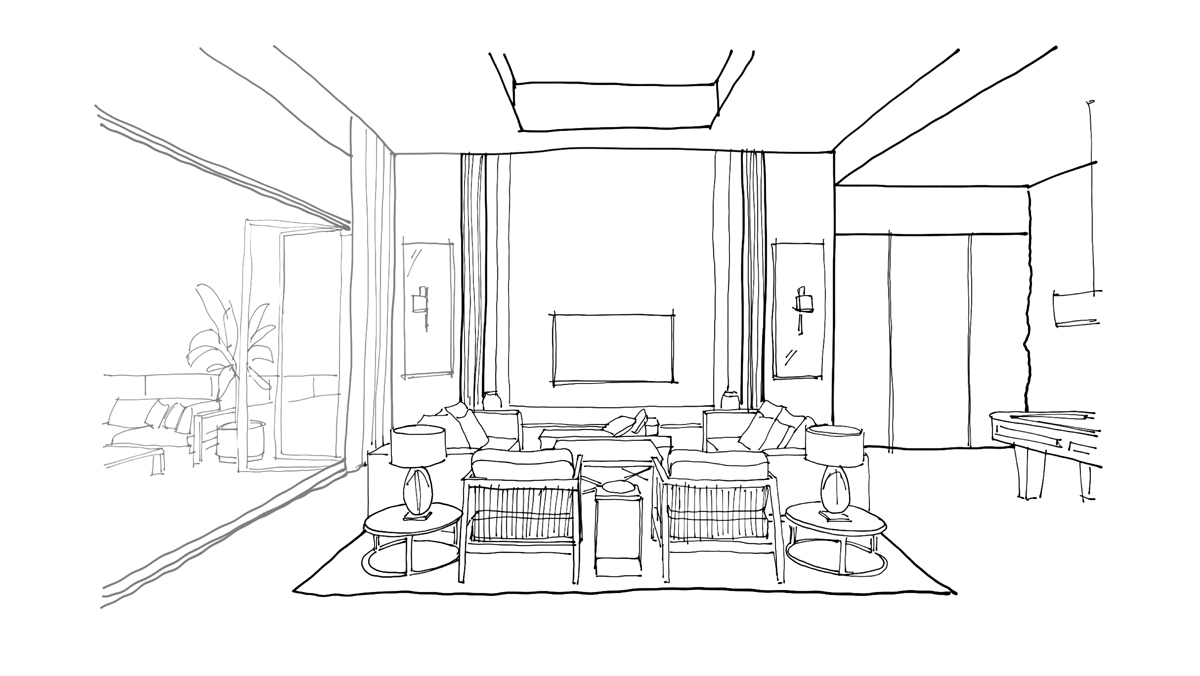 Perched on the top floor, the Presidential Suite is fitted out with more luxurious materials, such as natural stone, but the clarity and simplicity of the minimal design remains the main feature.
Bookmatch marble, warm timber and amber lighting elevate the Presidential Suite to exude a luxury beach feel.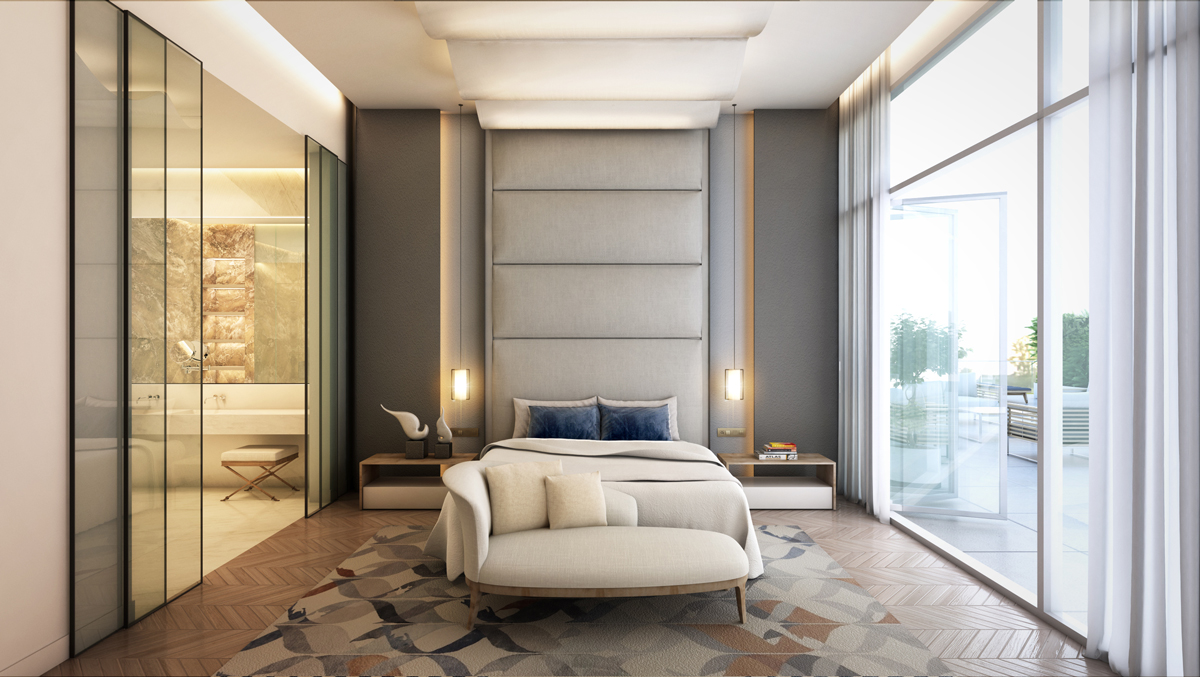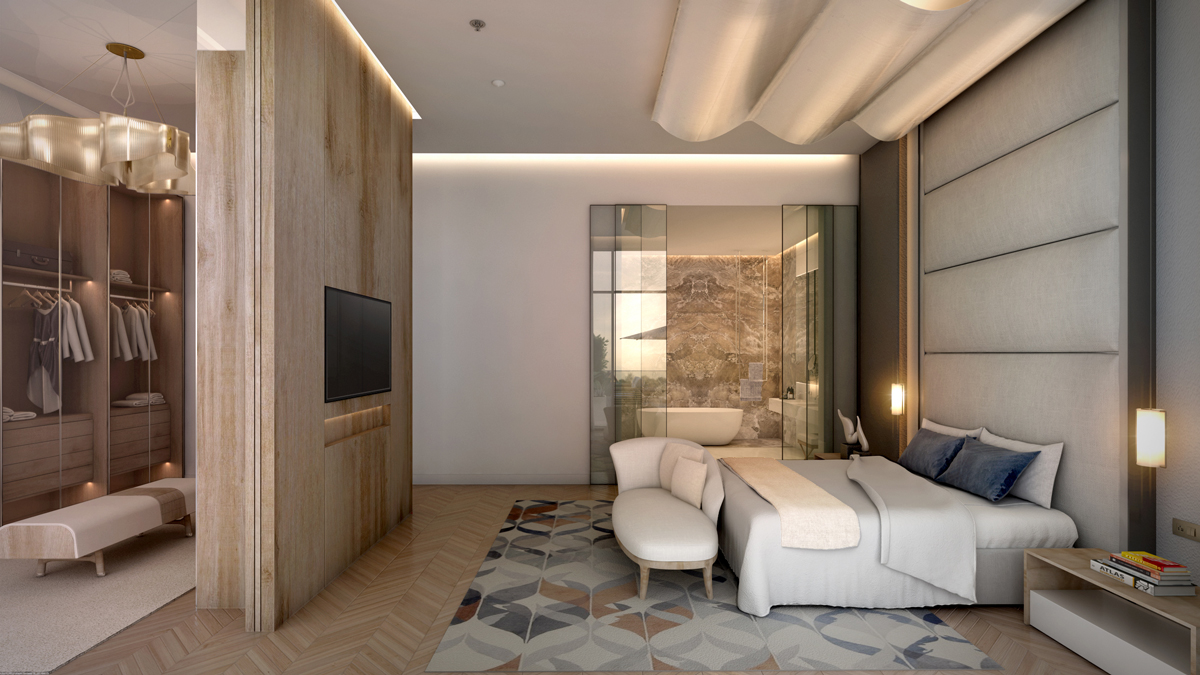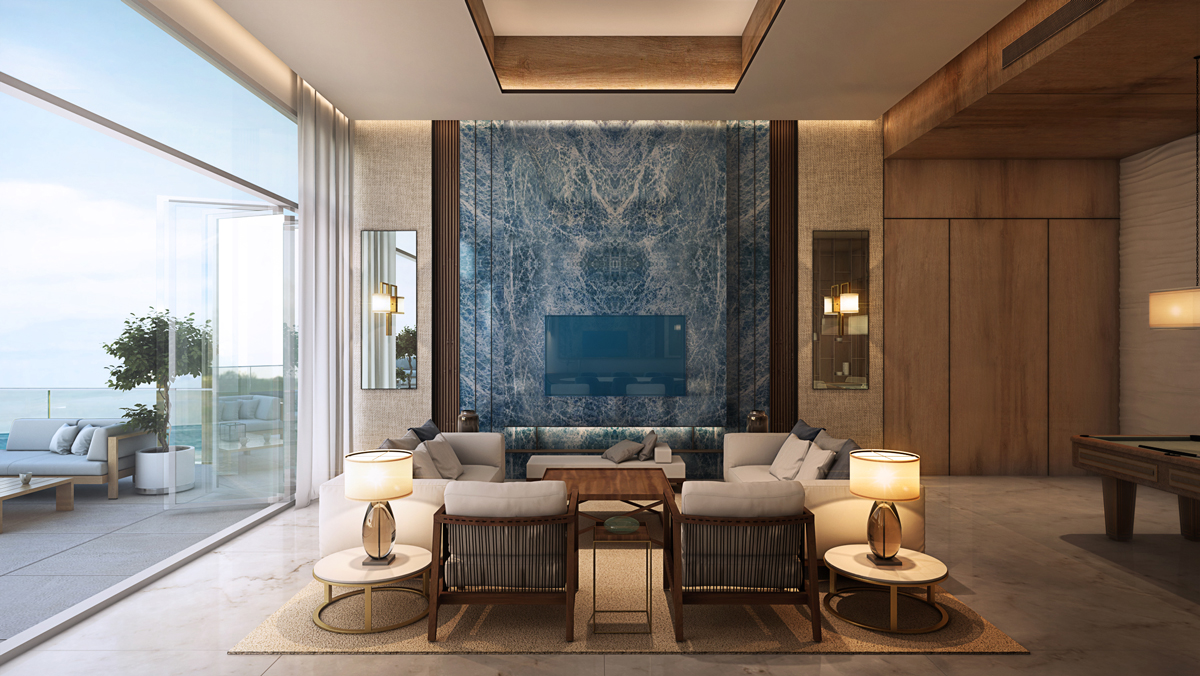 Capitalising on the beautiful sea views, the guest room experience is an extension of the cool blue waters and sandy beach with a calming colour palette.
Our interior design team has created clean, simple, but luxurious set of interiors for all room types.