The Tadawul-listed Emaar – The Economic City is developing King Abdullah Economic City (KAEC), the region's largest-of-its-kind real estate project in Saudi Arabia.
The 181 km 2 development on the Red Sea coast, energises the economy through diverse components including a port, industrial zone, and residential projects. The focal point of the coastal strip is called the Coastal Towers.
Emaar – The Economic City appointed  EDGE to design five towers ranging from G+25 to G+60 in height. The layout was arranged so that all four surrounding towers have direct sea views while the central tower has 80% apartments with direct views.
With over 83% floor plate efficiency, despite the innovative forms, the design provides a solid return on investment.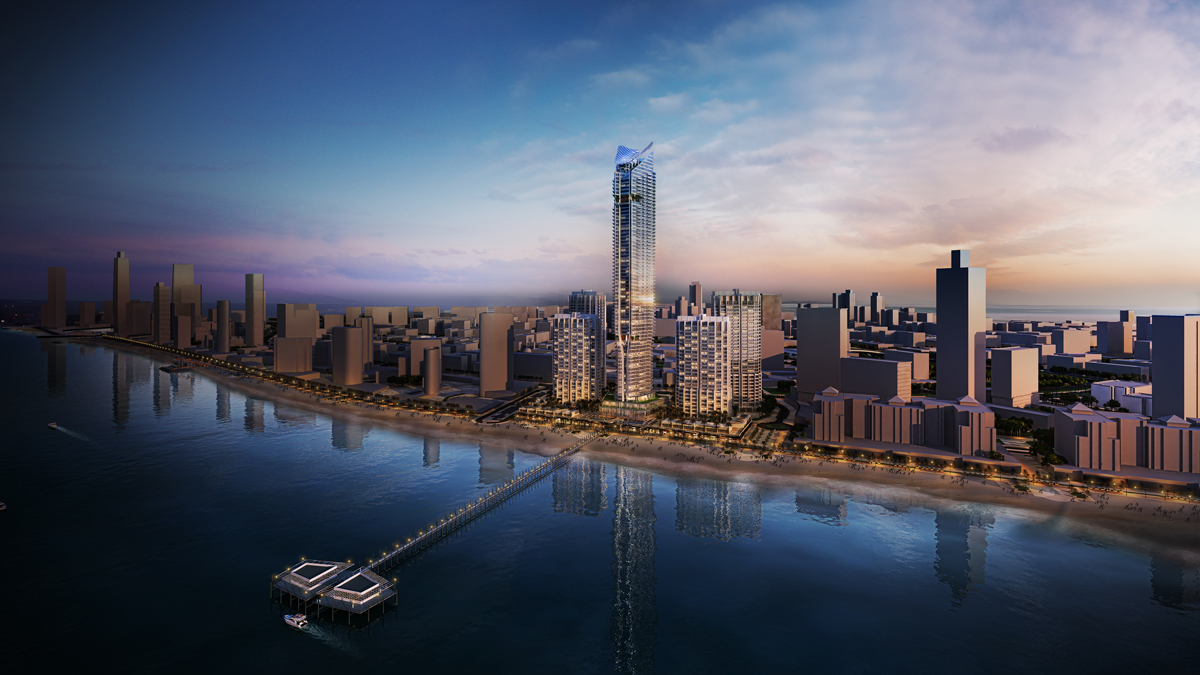 The city side is the one people will see when approaching the tower. A decorative pattern in the center of the facade ties the contemporary tower to Islamic design tradition.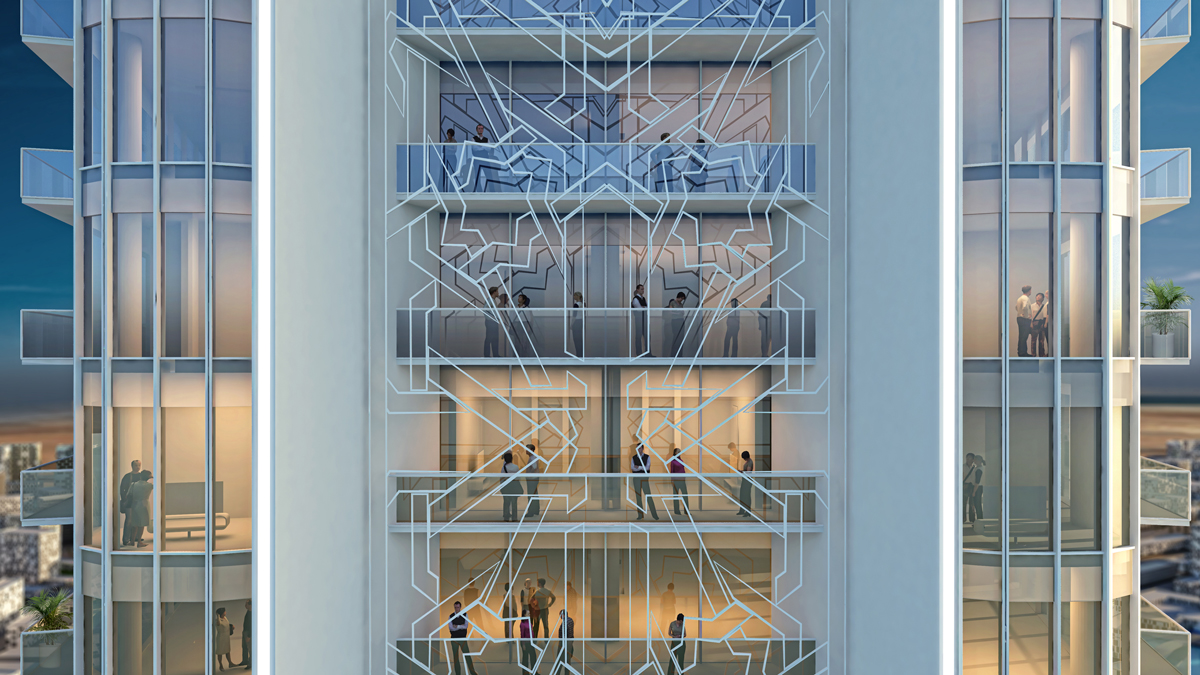 The entry is iconic as a result of its strong symmetry which helps to reinforce the main tower. The path up to the entrance is landscaped with terraces which elegantly allow the street level and podium to meet seamlessly.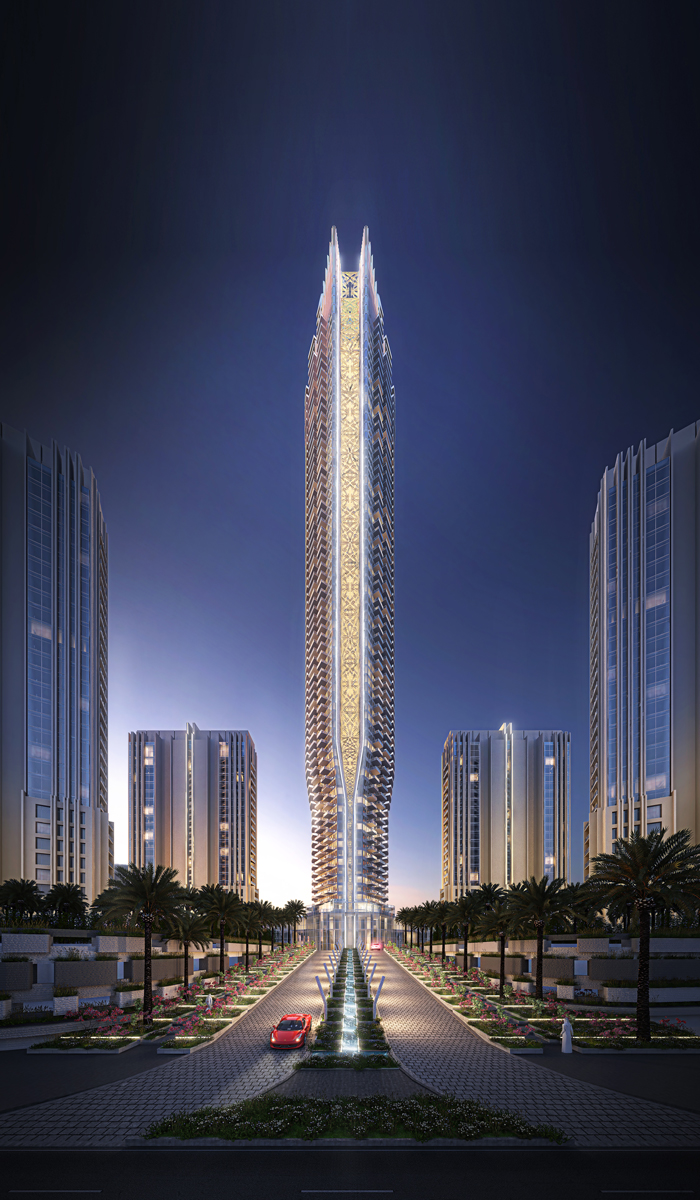 The residential portion occupants' pool is an iconic, unforgettable cantilever glass pool with views for many kilometers.