This project was one of the proposals which helped us secure one of the plots in Dubai Creekside area. The podium plays a central role in the design, providing the residents with amenities such as gym, function rooms, swimming pool, sun deck, and townhouses.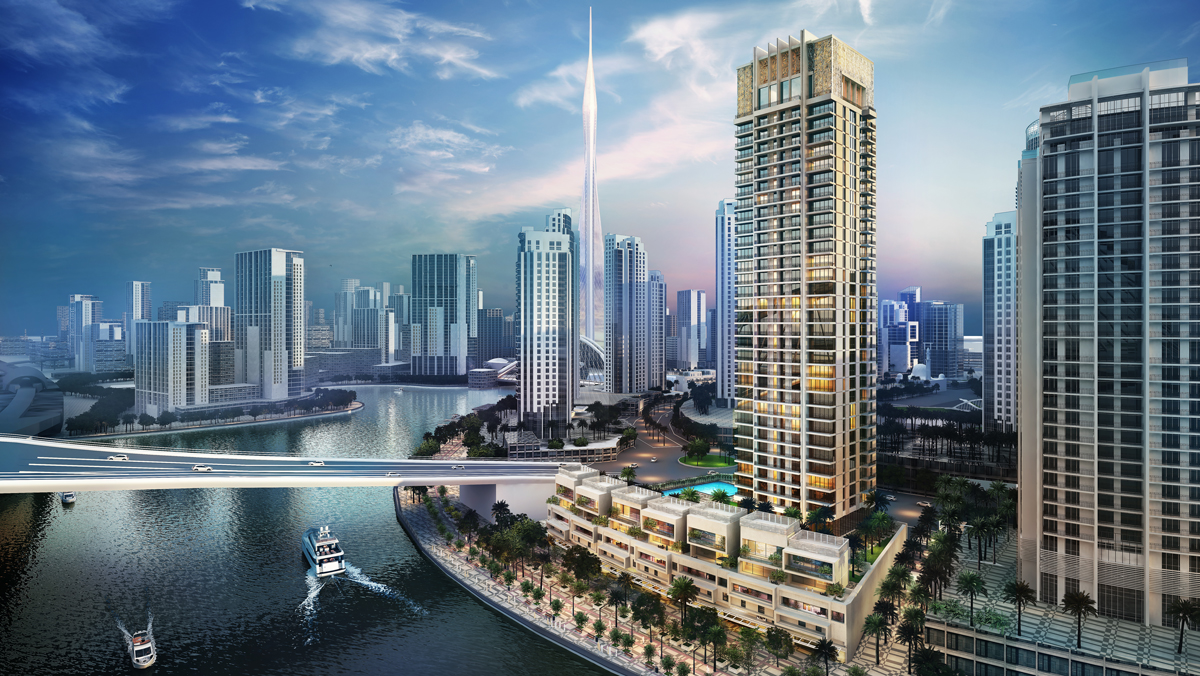 View to Dubai Creek Tower
The world's tallest tower is certainly a focal point for the parcels around it and this building maximizes the views toward it, and allowing higher returns on the sales.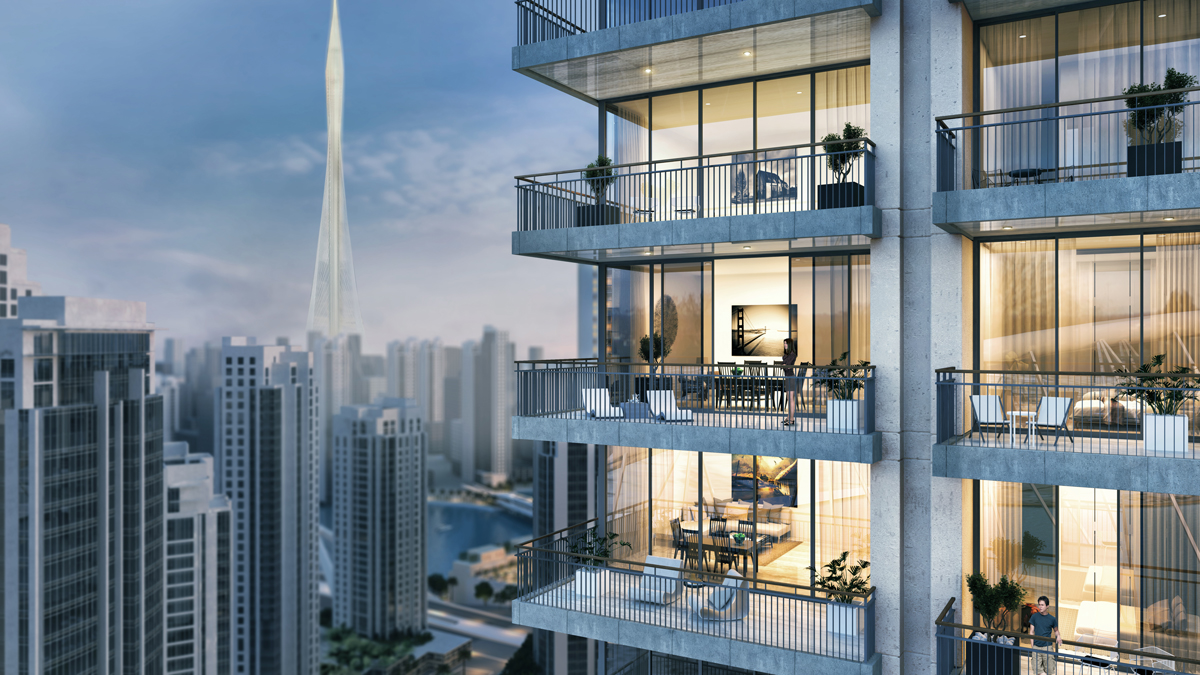 The podium is filled with amenities for the residents, including the standard elements such as gym, changing rooms and swimming pool. Dubai Creek Harbour Tower – Plot A.008 What makes this unique is the design creating a safe community space where people are encouraged to interact.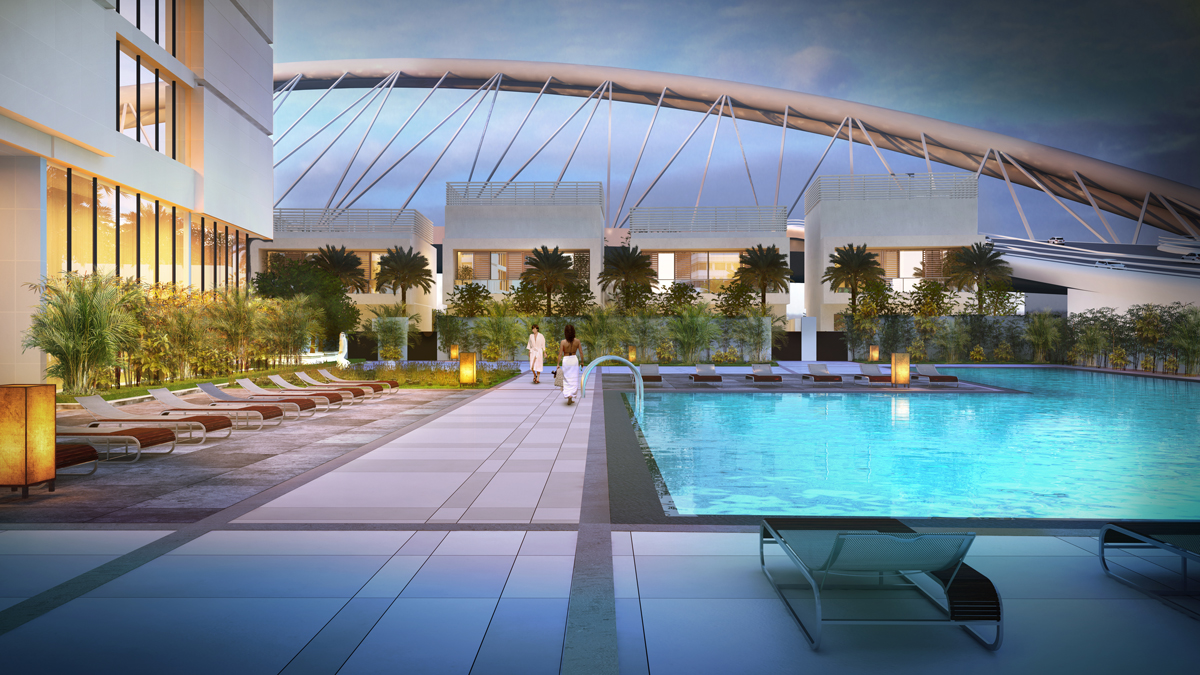 The promenade is a major feature of the project, connecting it to nearby buildings and providing unencumbered pedestrian flow along the creek's edge.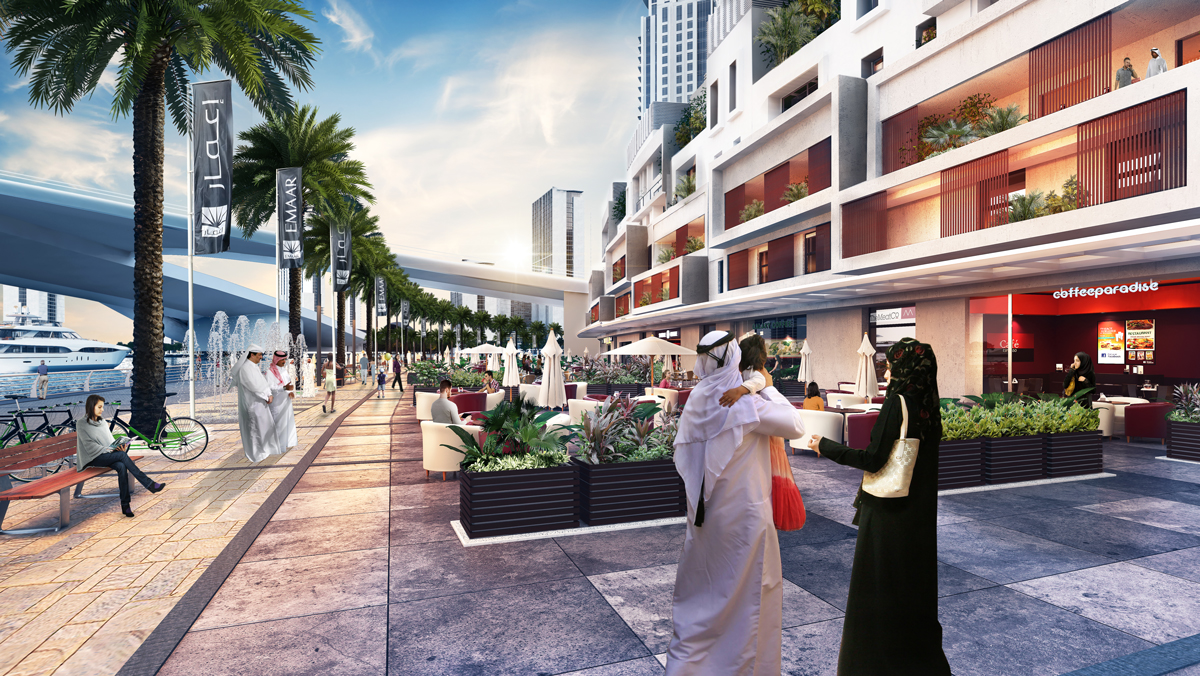 There is a small convenience retail outlet on the street side, providing residents with their basic shopping needs.