Our client's aspiration was to reflect over 50 years of history of the rugby clubhouse.
Our design intent was to give the spaces a vintage industrial feel with dark, high ceilings, exposed structures, painted brick walls and concrete flooring.
A central bar features a steel cage framework, trophies, memorabilia and club merchandise are displayed in cases with antique metal frames. Large folding doors and sectional doors open up to create a great indoor-outdoor space during the winter months. The floor plan allows for both small and large groups of guests especially when hosting important sporting events.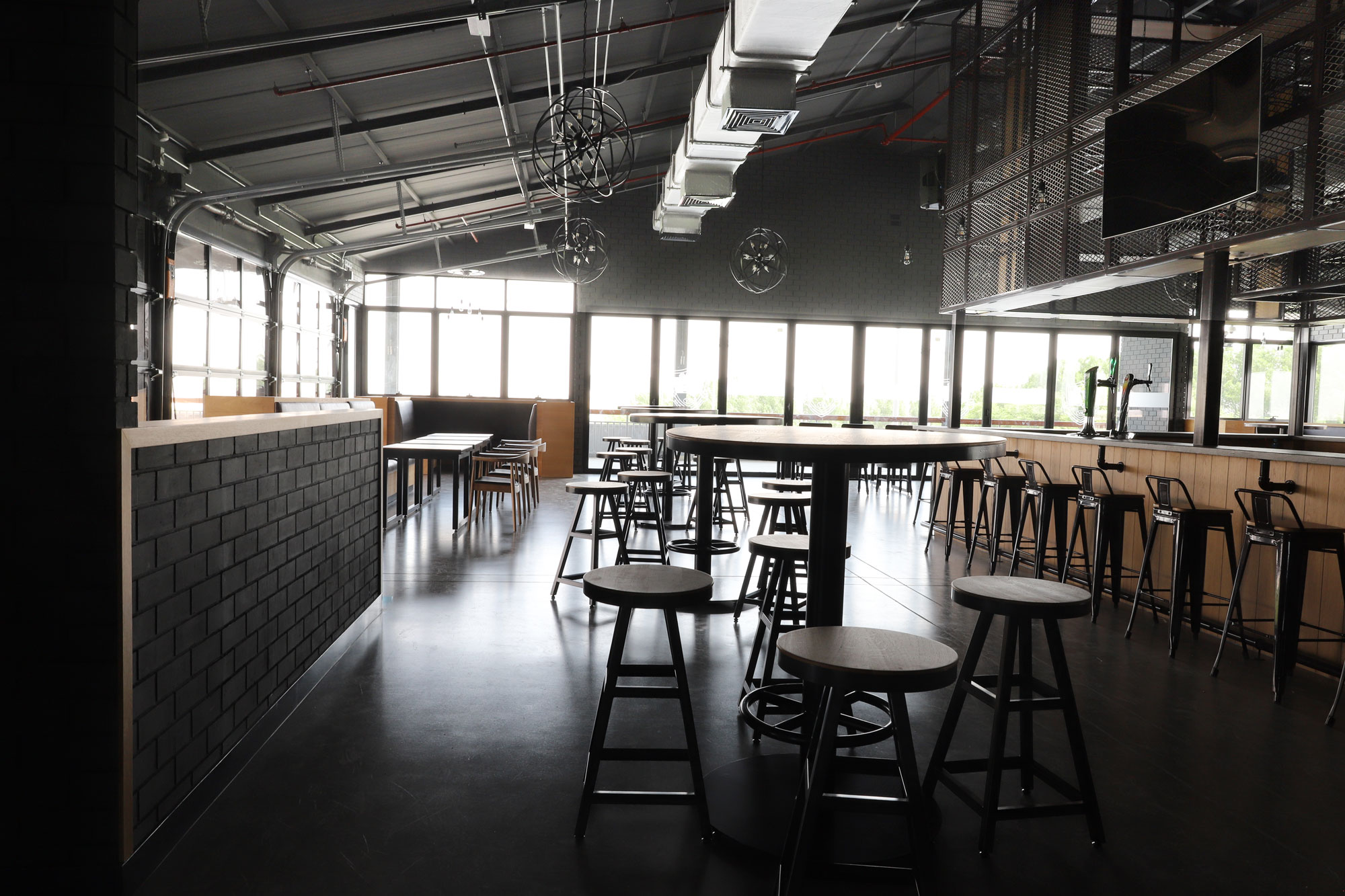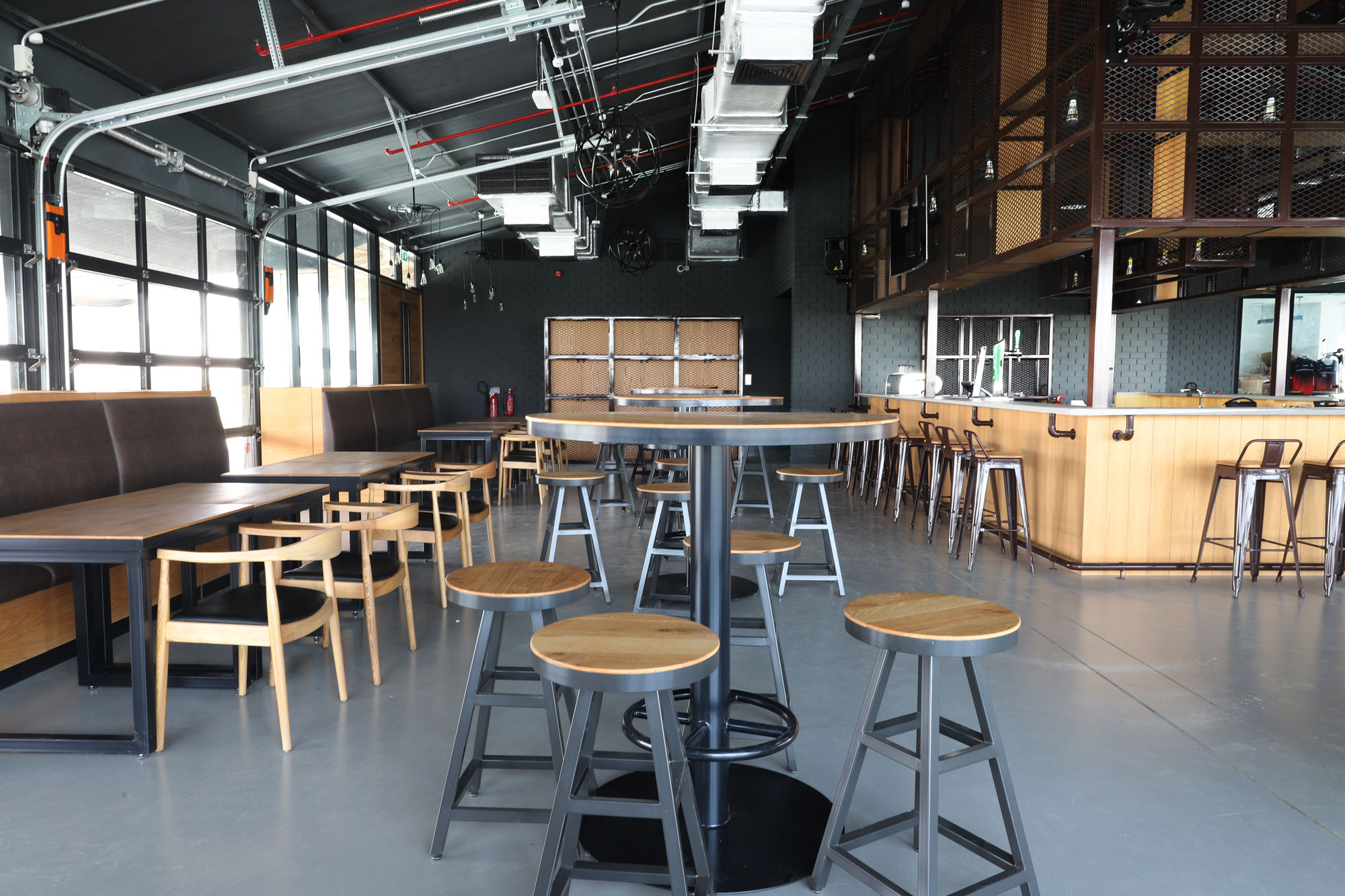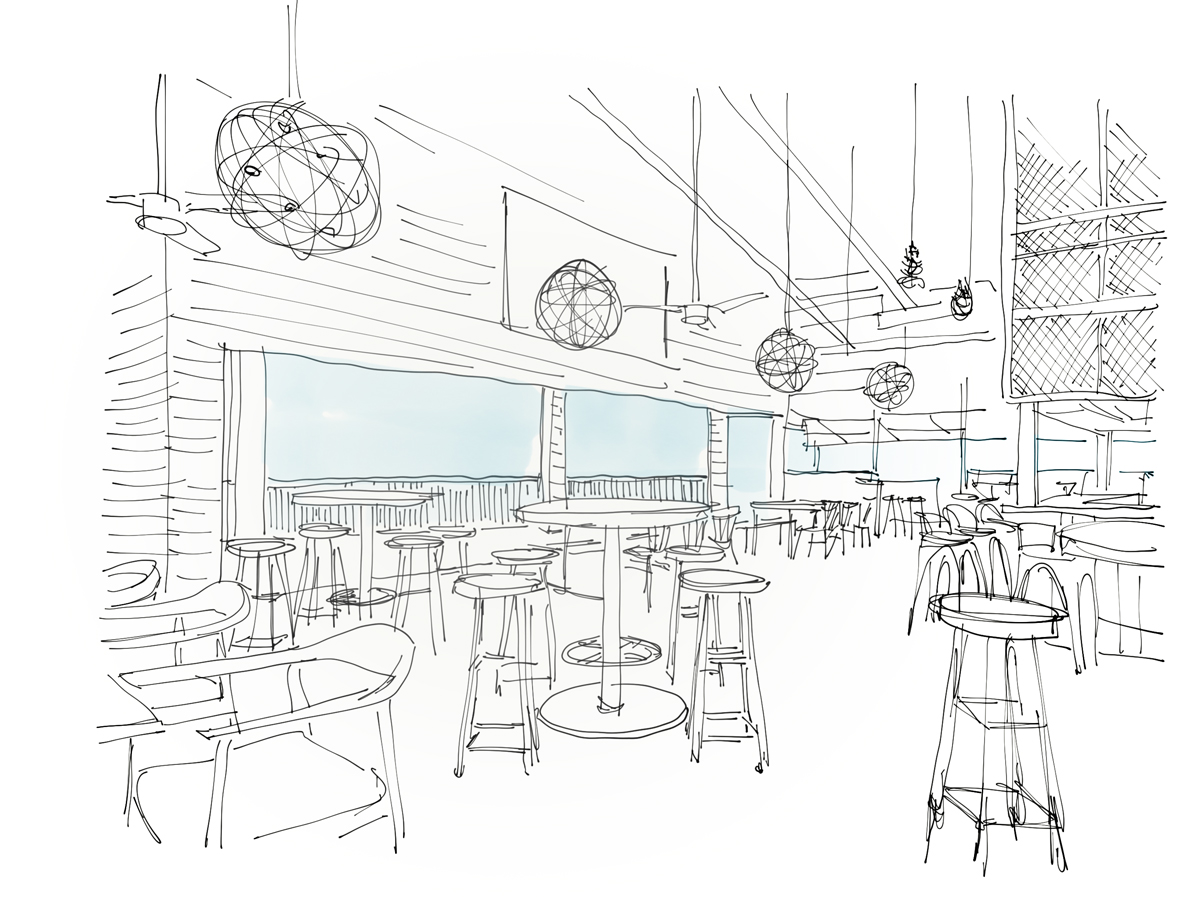 Memorabilia and Merchandise
The history of the club is displayed across the clubhouse in the form of memorabilia and merchandise. The design of the display blends with the overall aesthetic. while still
garnering the required attention from visitors.
A short corridor was designed like a museum gallery where visitors could experience the club's heritage through old images, honour boards and the club's first jersey.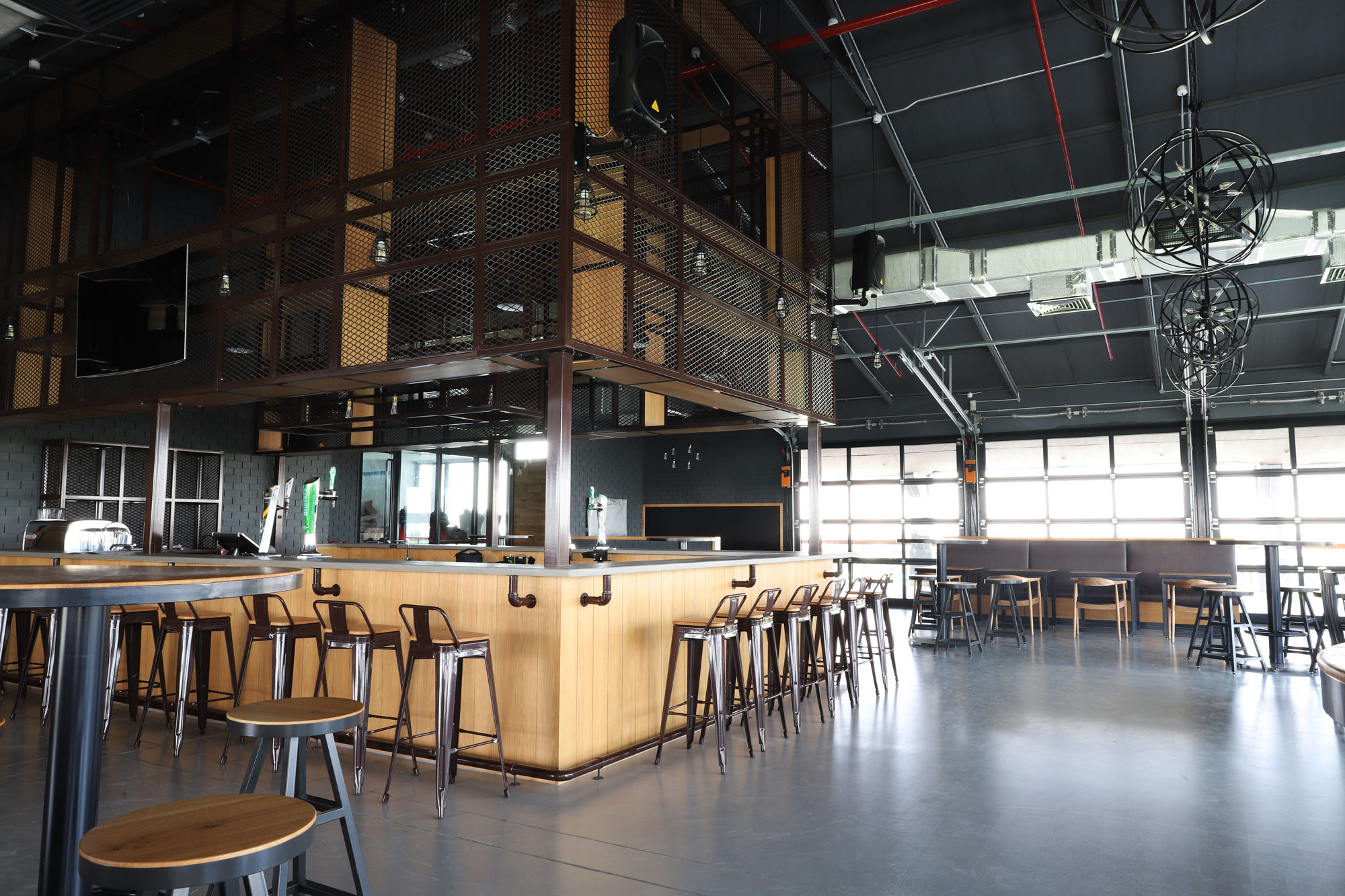 A palette was deliberately chosen to depict strength and masculinity including steel, concrete and timber.