The Fitlife Gym concept focuses on group training and outdoor activities. Our aim as designers was to design active spaces connecting to an underground scene using raw and exposed materials.
Situated in a busy business hub in Dubai, this design stands out from the corporate neighbourhood showcasing yellow pops of colour inspired by the brand's logo. Concrete and stone walls, black rubber flooring, timber wood, metal mesh partitions are emphasized by pink, blue, yellow neon lights imitating urban street life by night.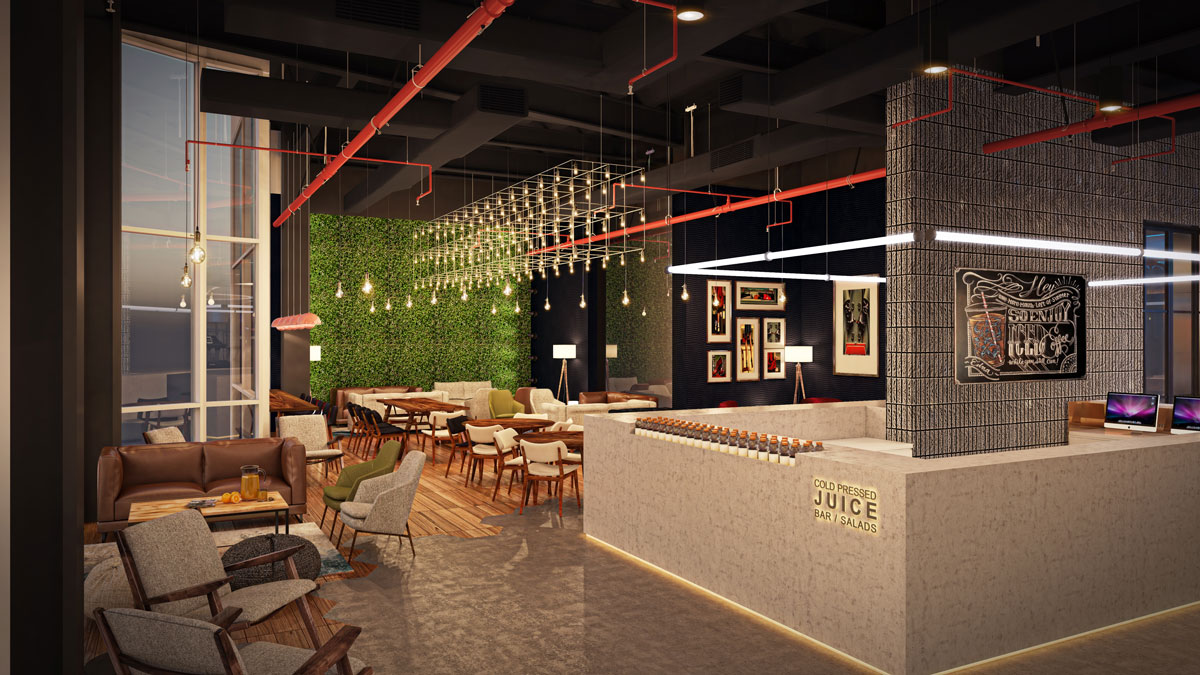 The reception is a sleek concrete block. Its minimalistic form provides a strong presence which contrasts the timber feature wall with LED lights.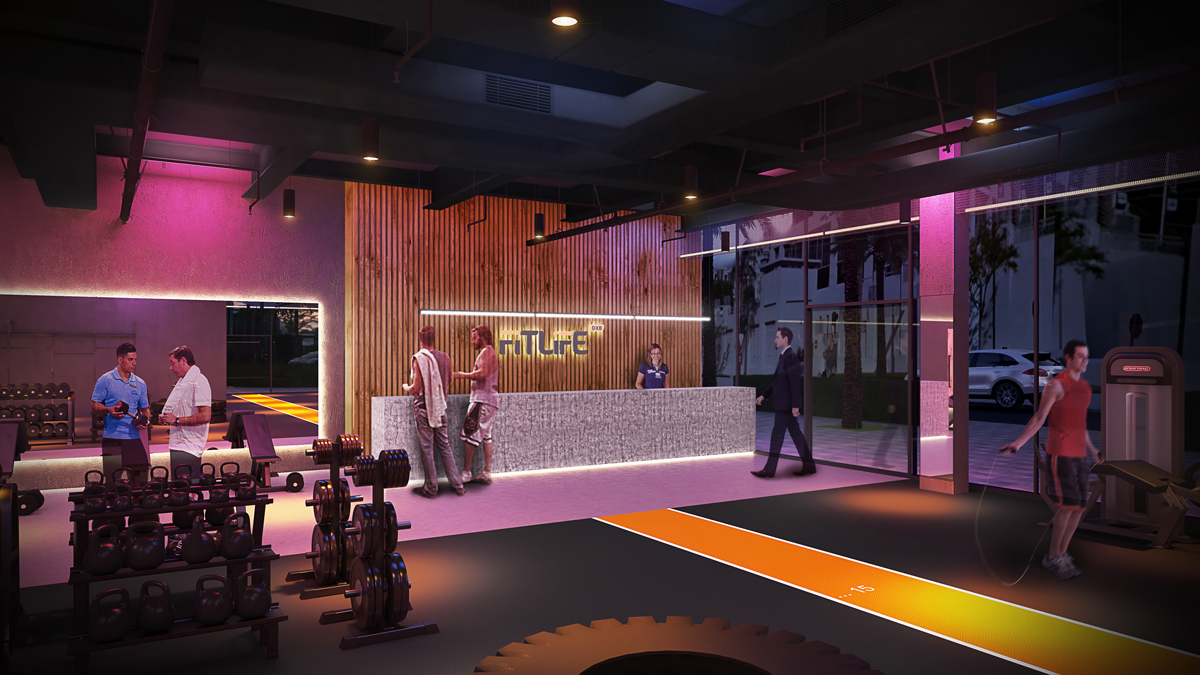 The Studio has a softer touch using warmer materials such as wood. Full length mirrors reflect the outdoor greenery and landscape creating a calm atmosphere for classes such as yoga and pilates. On the other hand, the exposed ceiling allows various equipment to be hanged for kick boxing and TRX.