The 3-Star Hotel with 215-key located in Business Bay is a young and dynamic Swiss hotel brand, which reinterprets classic forms of short stay hotel accommodation through optimized workflows.
The concept aim is to bring comfort, warmth and relaxation to all users-busy professionals, couples and families. On the ground level, a publicly accessible space contains cafe, business center and meeting lounge.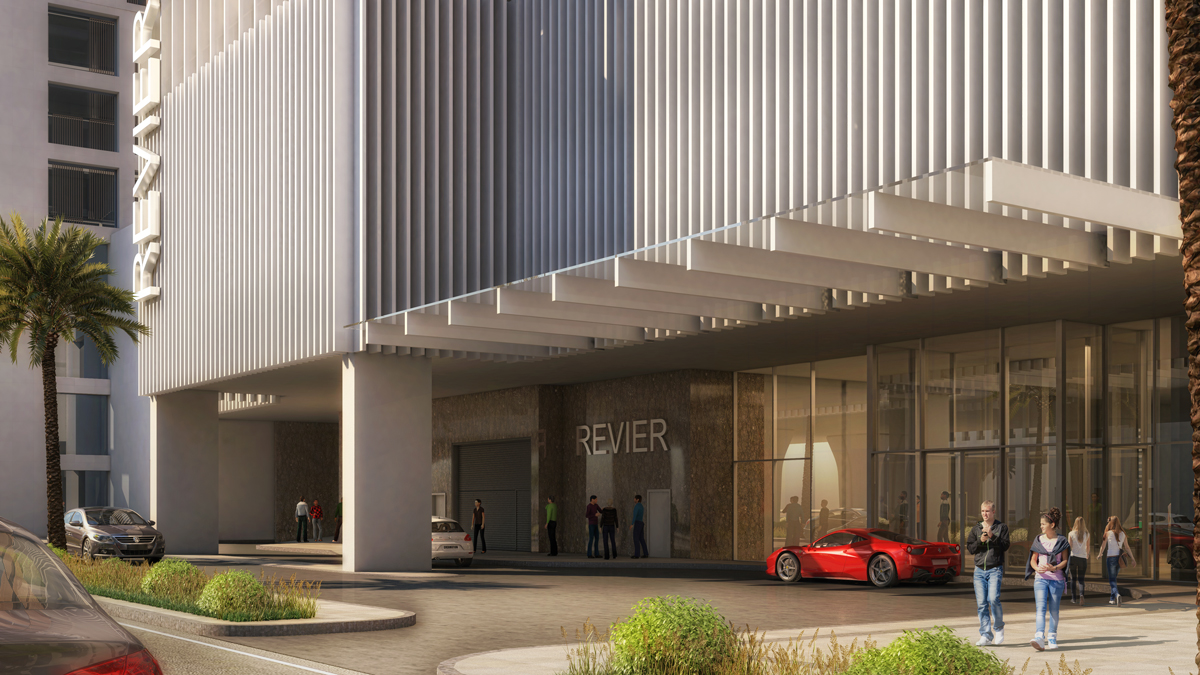 The building is made for people and the spaces within the building provide a great backdrop for various social interactions.
The double height terraces in the tower create a setting of easy repose combined with just the right amount of excitement.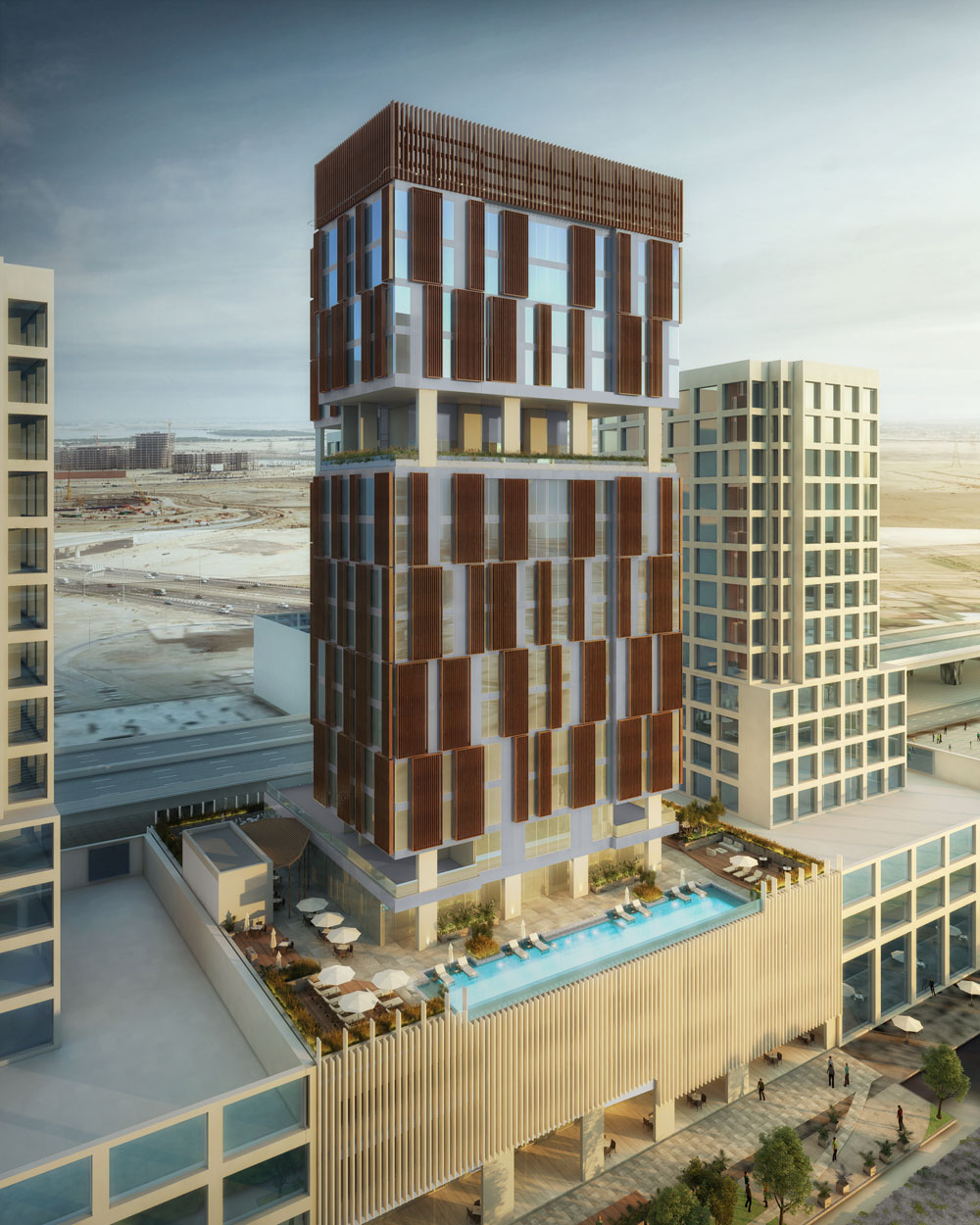 The back side offers a view to the district park and podium level activities. The open spaces flows around the building premises to shift the guests routine.
Hotel rooms are screened with louvers which deflect thermal gain from incident sun, integrating light control into the building envelope. Not only the louvers deliver  functionality, but it helps to create a distinctive look for the building surface.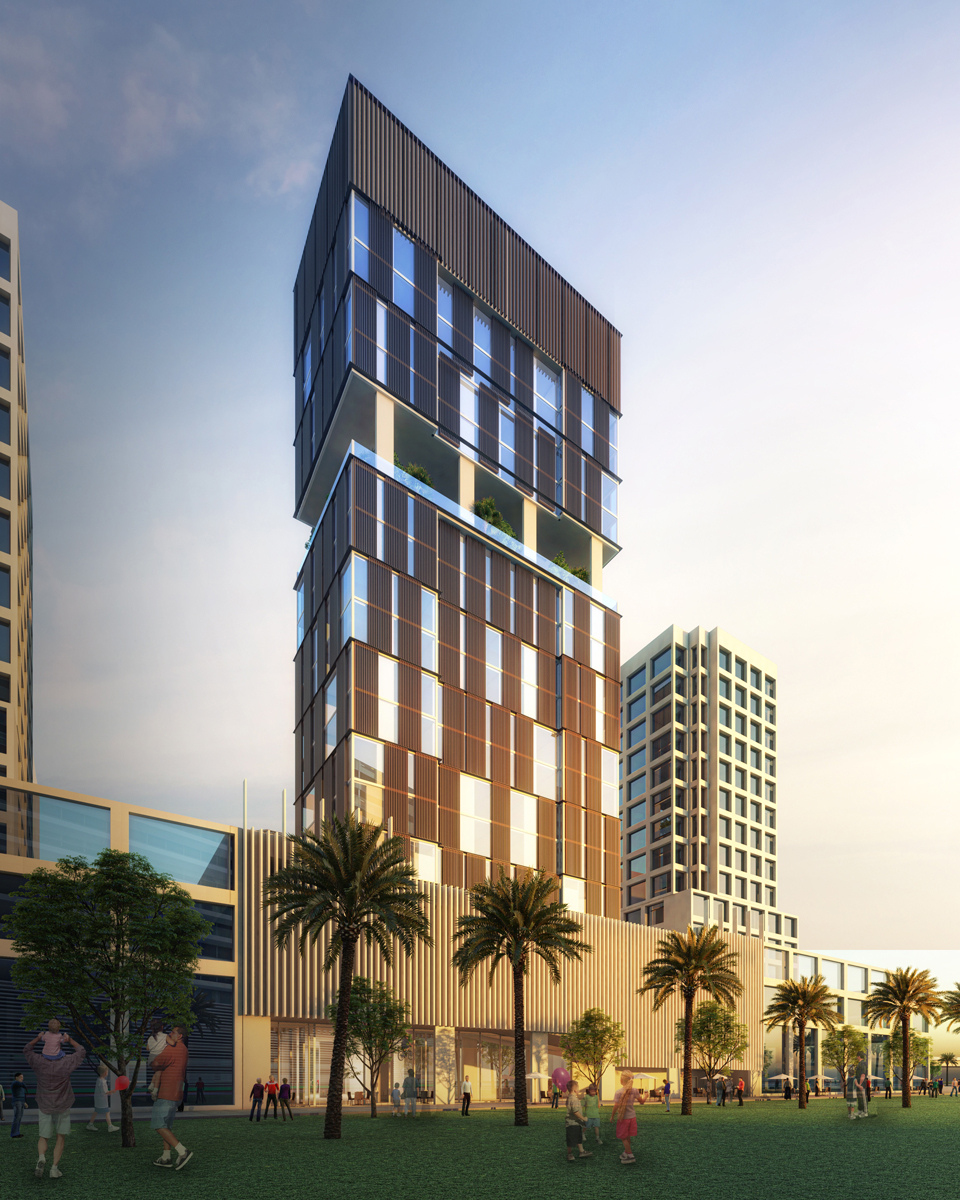 The podium is where modern nomads come to meet, work & relax.
The podium floor, that is open to guests as well as to the public, integrates pool, gym and all the dining. The cool areas such as the pool & sun bathing are located on the north west side of the building to take the advantage of the prevailing winds.