Located in the Innovation Hub in Media City, the hotel consists of a lobby, lounge, all day dining, pool and gym. The two main features of the hotel are creative design and distinct personality.
These are achieved through style, practicality and attention to detail. The design reflects bright & energetic brand spirit. The balance between natural materials,stimulating colors and artwork makes this IBIS Styles atrendy and joyful place to stay.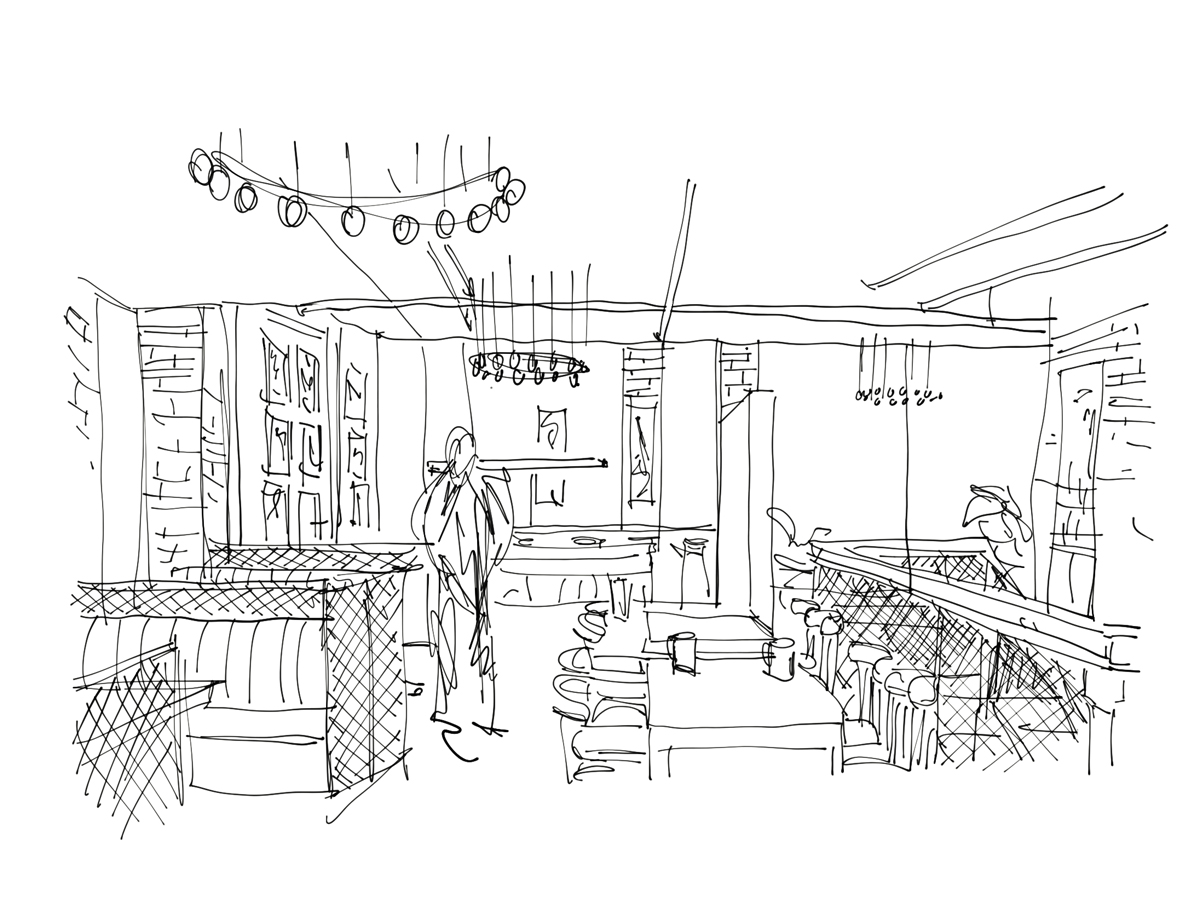 Open ceilings and exposed red bricks dominate the gastro pub and reveal its industrial charm.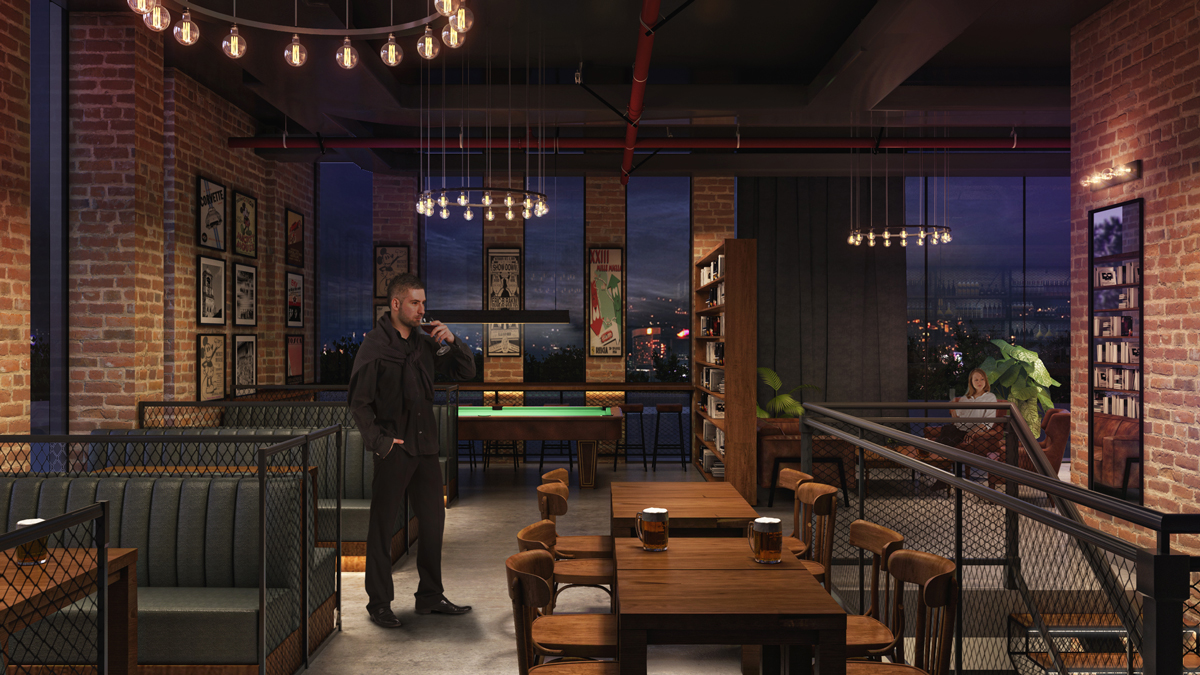 The metal staircase, concrete flooring, leather upholstery, red bricks and wood create a pleasant balance..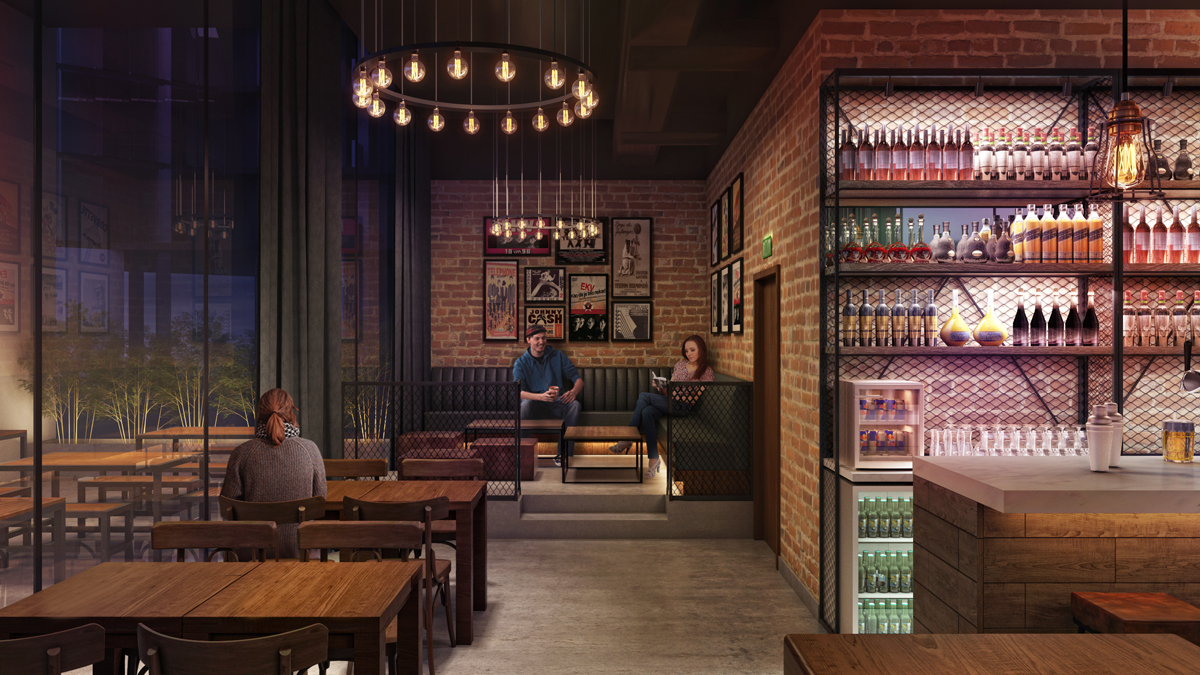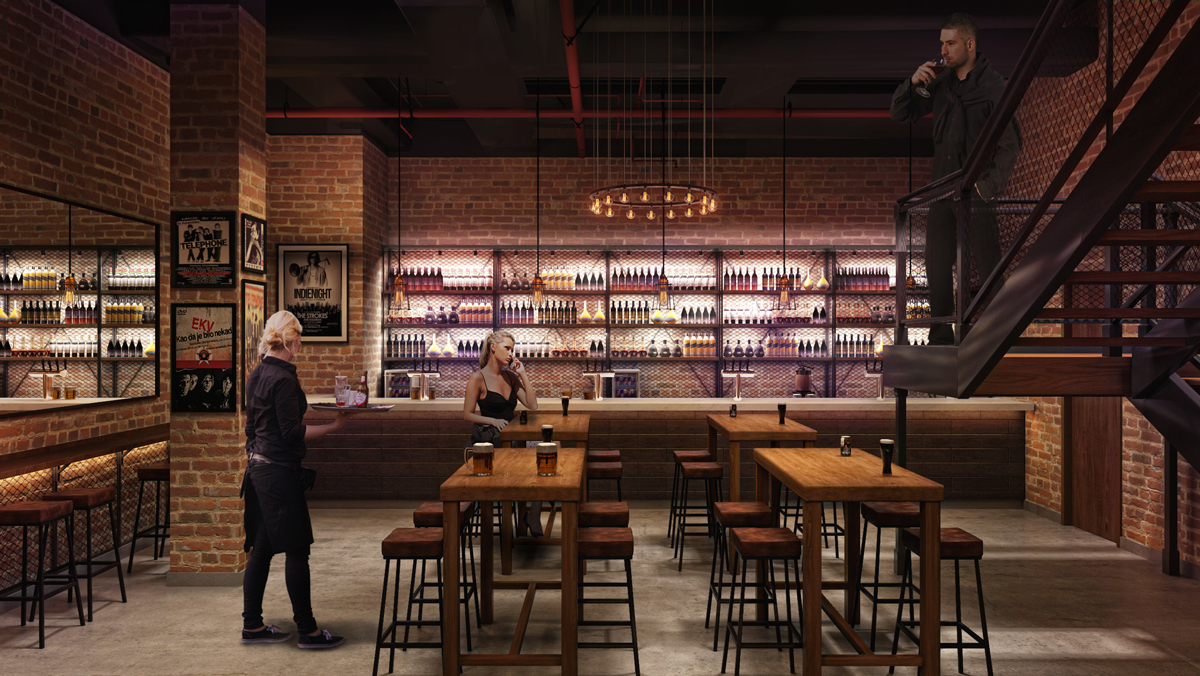 The rooftop is sectioned in three zones: swimming pool, seating and lounge area. Each space is linked by the core which is the focal point with its illuminous opaque back-lit screens.