Layan is a real estate company, located in the business district of Dubai and consists of an open space workstations, executive offices, meeting rooms and lounge area.
Layan's elegant character is translated through the use of rich materials and meticulous details throughout. Wooden wall panels, textured wall coverings and brushed bronze are key finishes of the Layan offices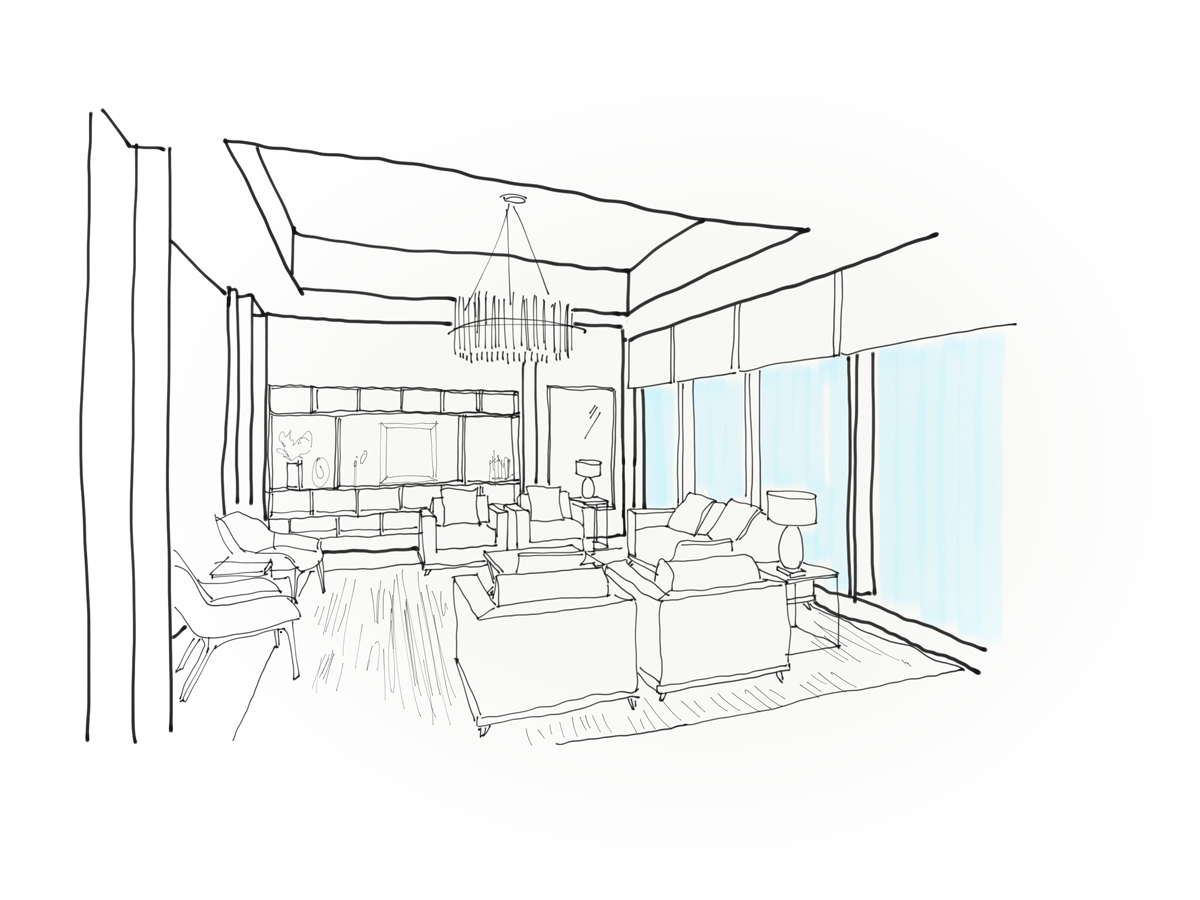 Elegant marble flooring, wooden shelves and soft finishes make this a welcoming warm environment.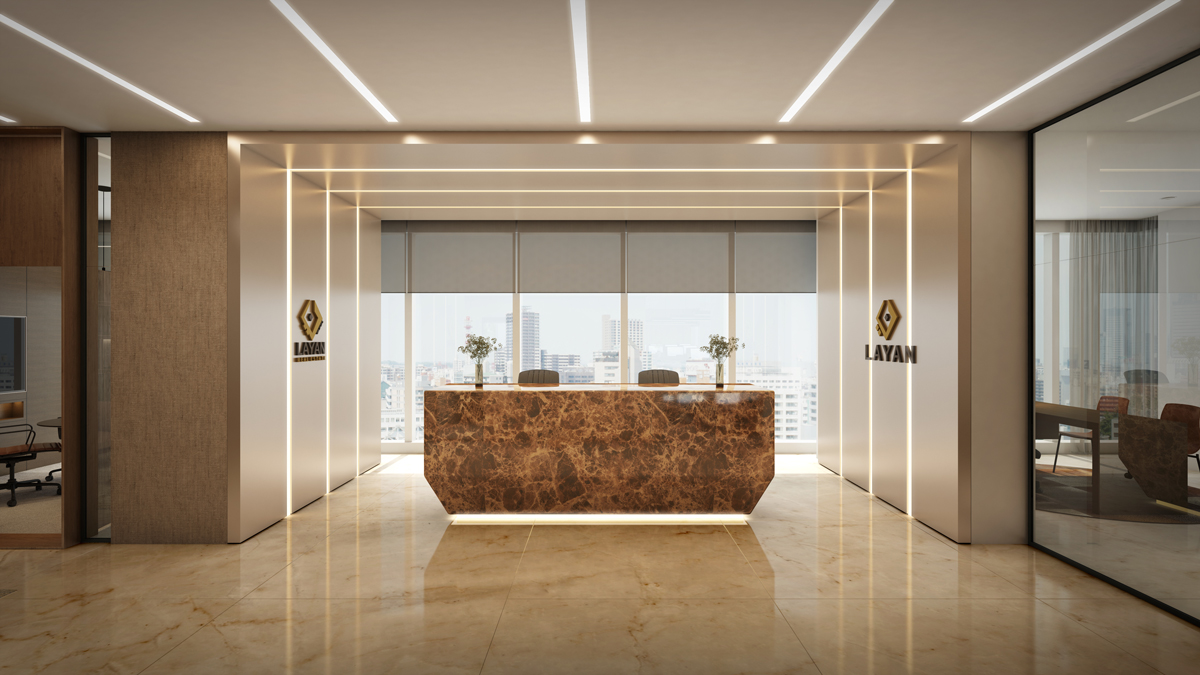 Clean, white workstations and light carpeting open up the space to make it feel bigger.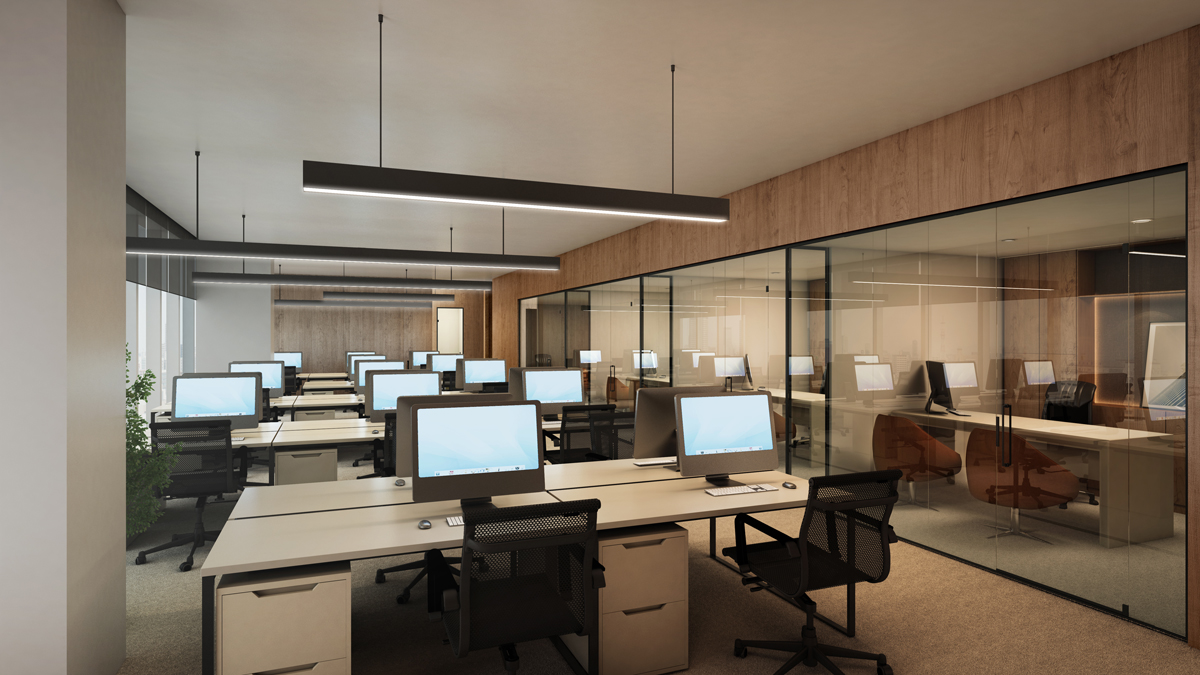 A palette of soft textures and natural colours blend with polished marble flooring to provide a bright welcoming space.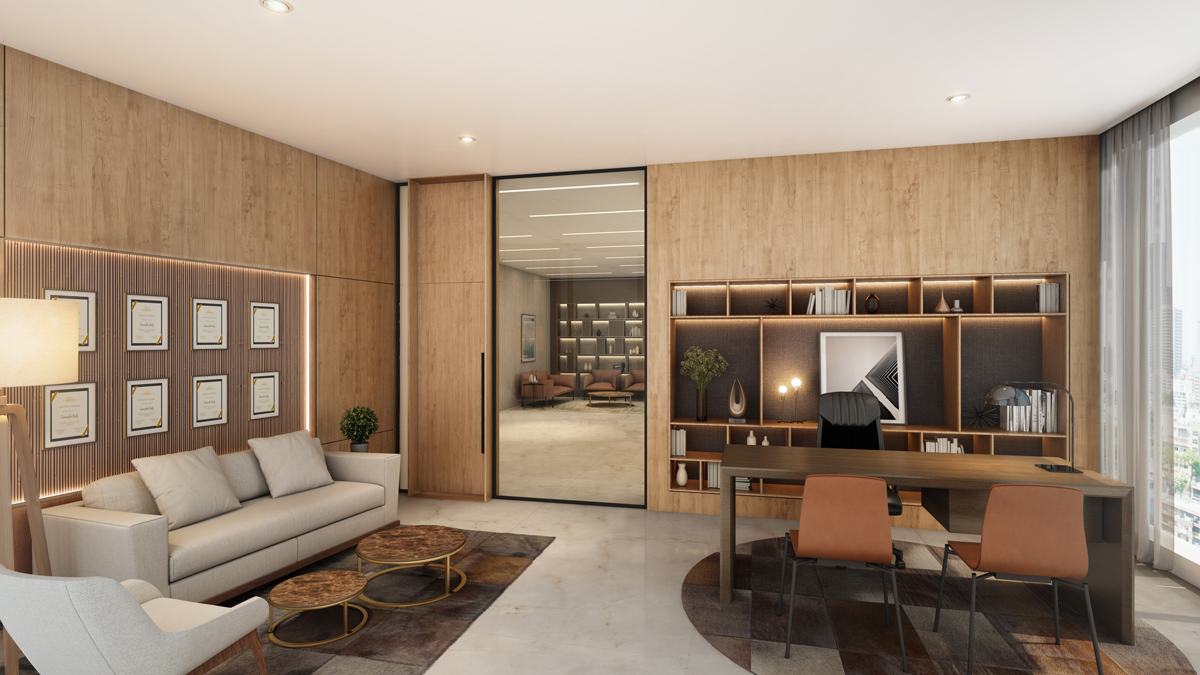 Vibrant meeting room showcase full height framed glass partitions, warm finishes and  elegant modern furniture.