Located in an emerging neighborhood, the hotel apartments include studio, 1 and  2-bedroom suites as well as a coffee shop, restaurant, lounge, lobby, pool and the gym. The aim was to add character to the apartments by injecting a sense of warmth into an industrial context.
Metal, stone and concrete are the main materials used in the hotel interiors and public spaces. A minimal yet comfortable interior design is created with the end user in mind.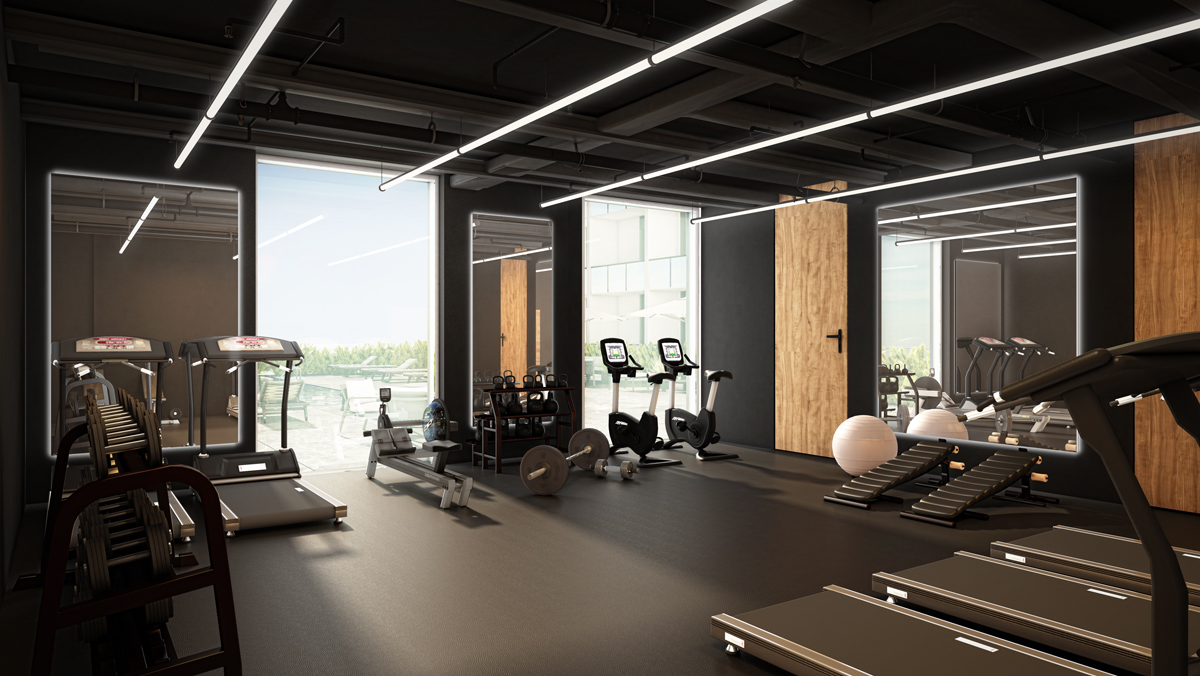 The sleek, modern gym overlooks the swimming pool, sauna and steam room. Hammered stone tiles contrast the fresh white facade and vivid greenery creating a relaxing urban atmosphere.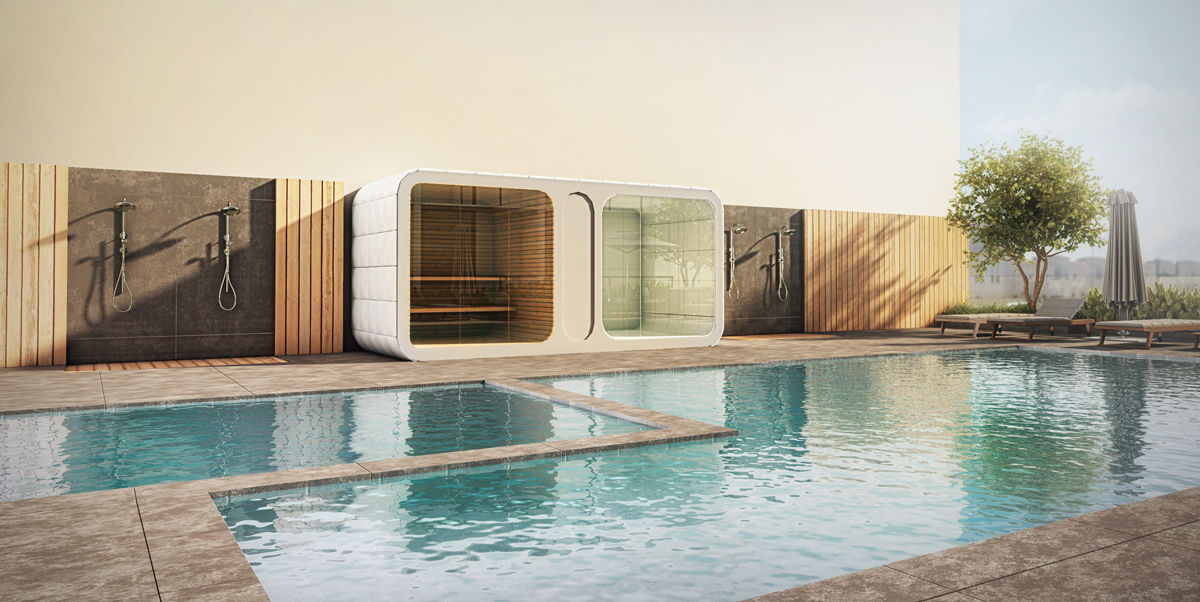 With an urban and minimal design, the studio is spacious, sleek and functional.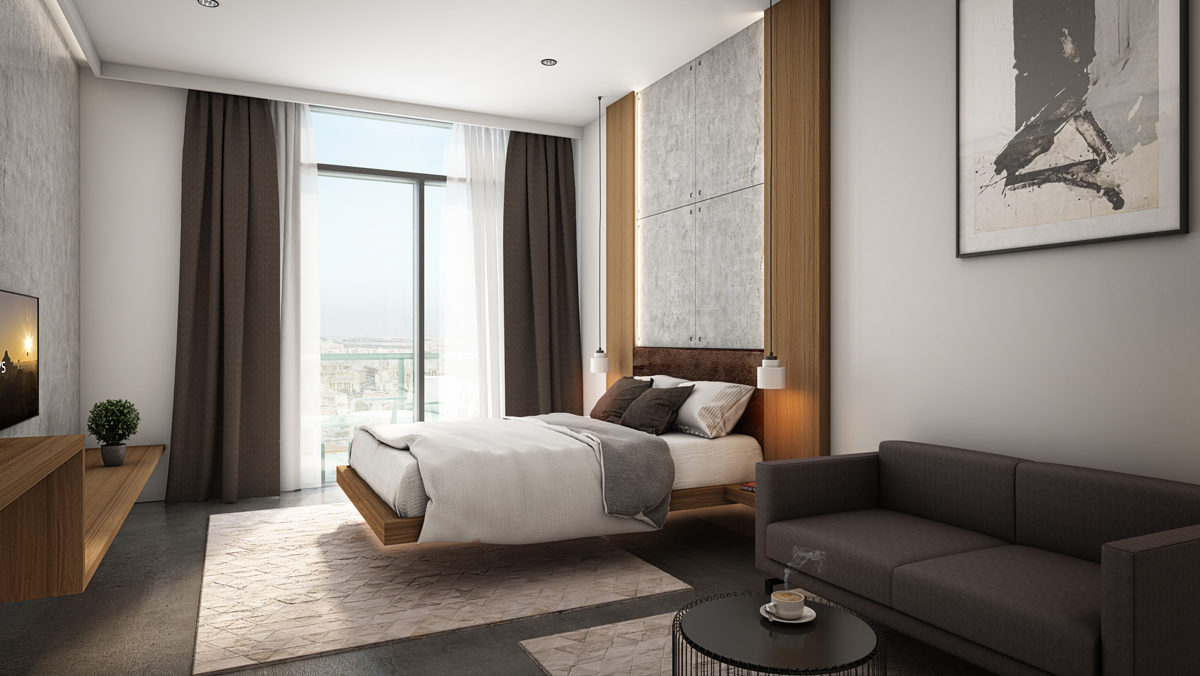 The clean, bold design of the one bedroom apartment creates a stylish setting that celebrates
the best of contemporary design.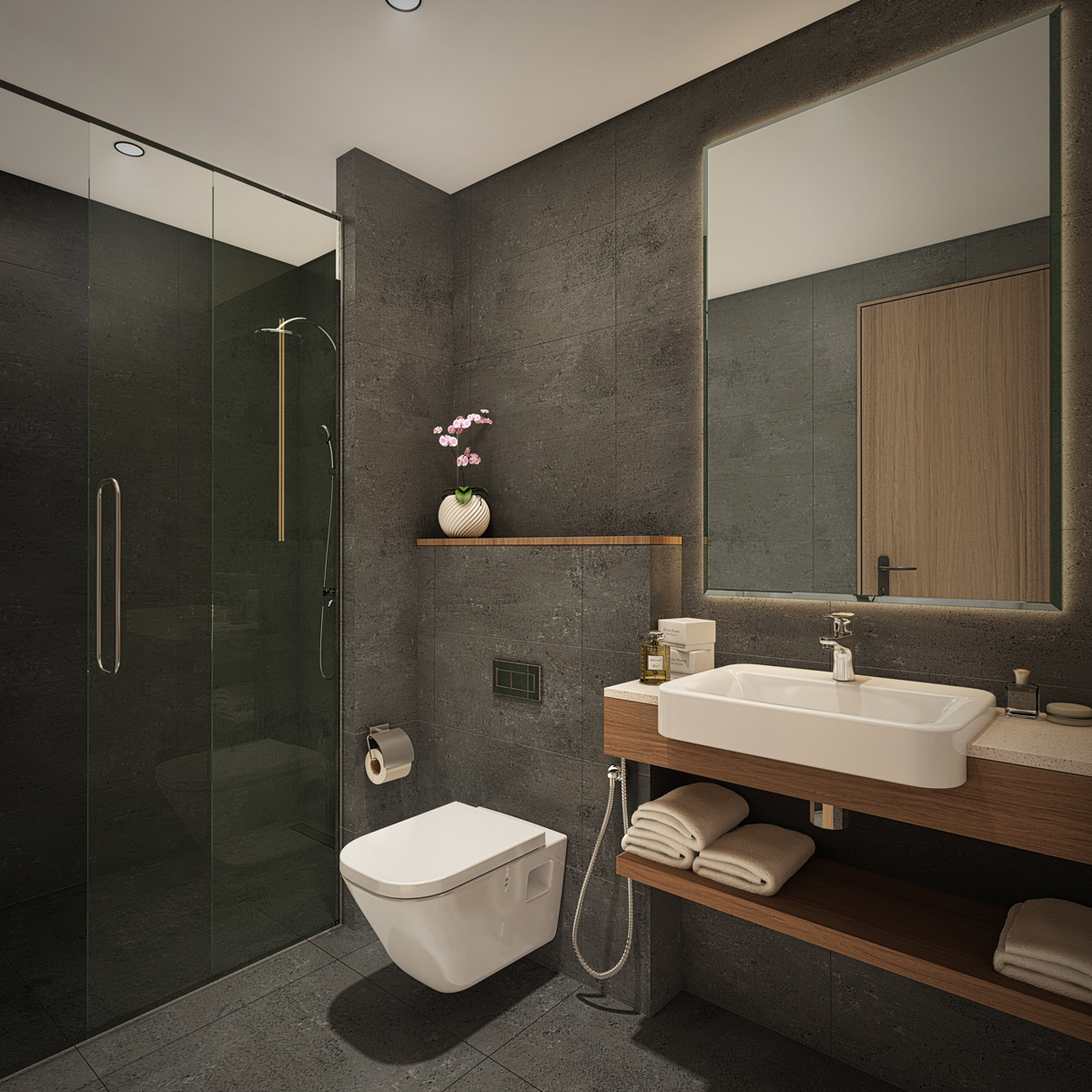 The two bedroom apartment has more timber to create a warmer, more family-orientated, cozy interior.