The design of the new headquarters for Reign Holdings Limited is symbolic of the  company's progressive approach to business. The open layout of the office is broken only
by high glass partitions that allow complete transparency. The guest reception lounge and sales centre are placed strategically next to the workspace allowing visitors and prospective clients to see the impressive work area used consisting of grey concrete, white workstations and black framed glass partitions. Warm timber provides sophisticated accents representing the contemporary, minimalist design sensibilities of the client.
Special emphasis was put on creating a private "den-like" space for the CEOs. As such, elements such as timber, large accent rugs, exposed brick walls and feature lighting were used.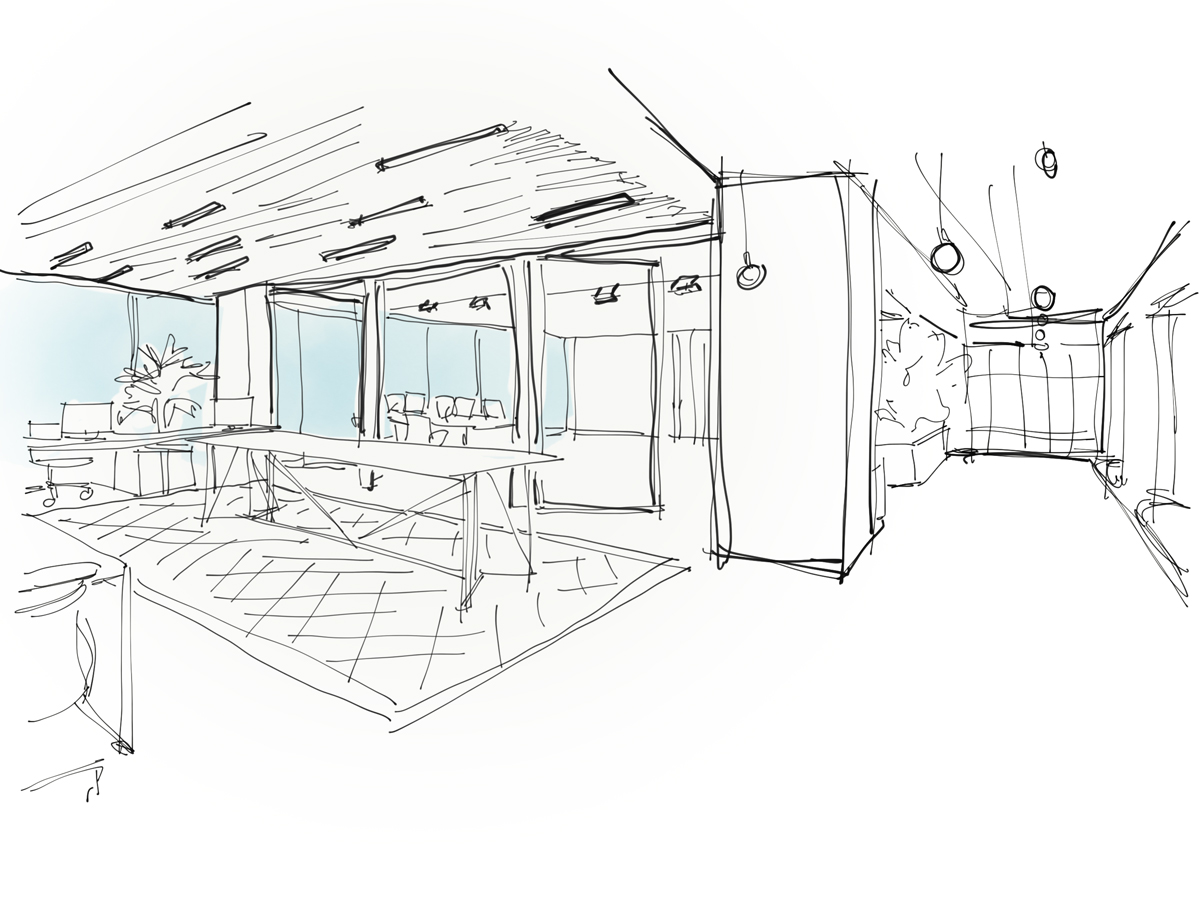 Reception and Sales Centre
This area was designed to resemble a contemporary art gallery. Clean lines and strong finishes give character to the space. A self-service pantry and comfortable upholstered
seating set into the veneer-panelled walls help in creating a casual welcoming vibe.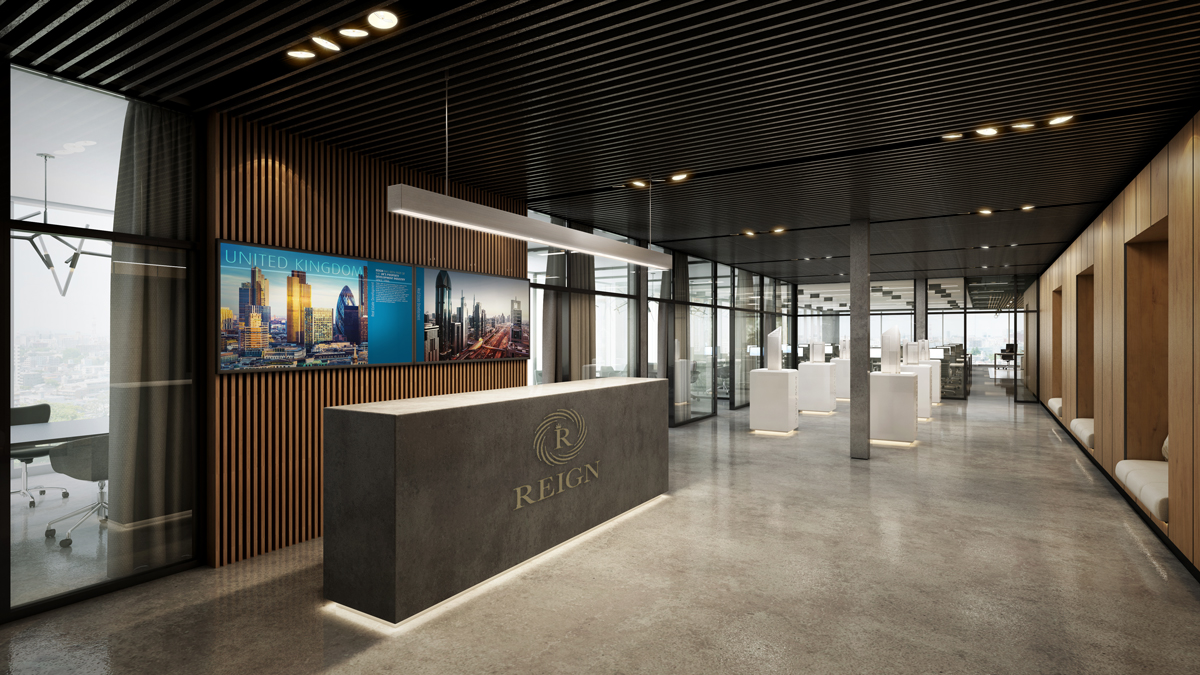 A space that reflects luxury and the personal style of the CEOs, the lounge was designed to create a lasting impression on VIP guests. Different textures and finishes form an interesting mix in this space.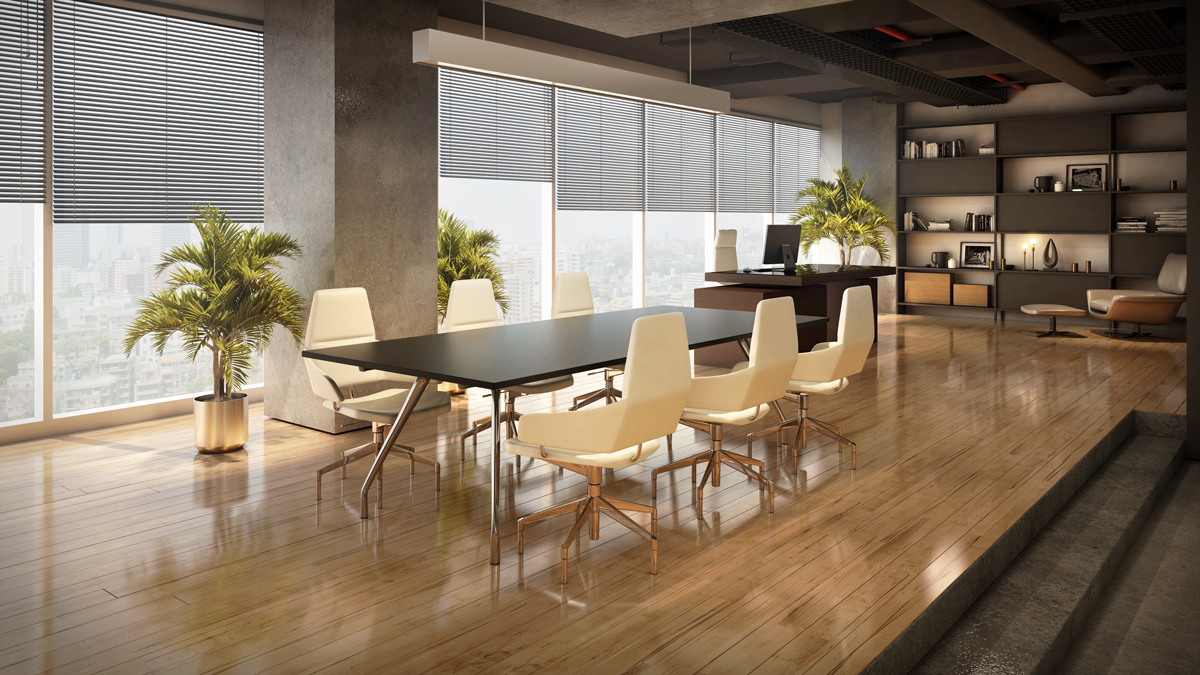 A minimalist colour scheme and sleek contemporary lighting allows staff to work without distraction. The layout includes a large high table overlooking the desks which acts as a large discussion space. The chosen layout also maximizes on potential daylight in the space.
A large group discussion high table overlooked by desks for the CEOs becomes the focal point and fosters communication.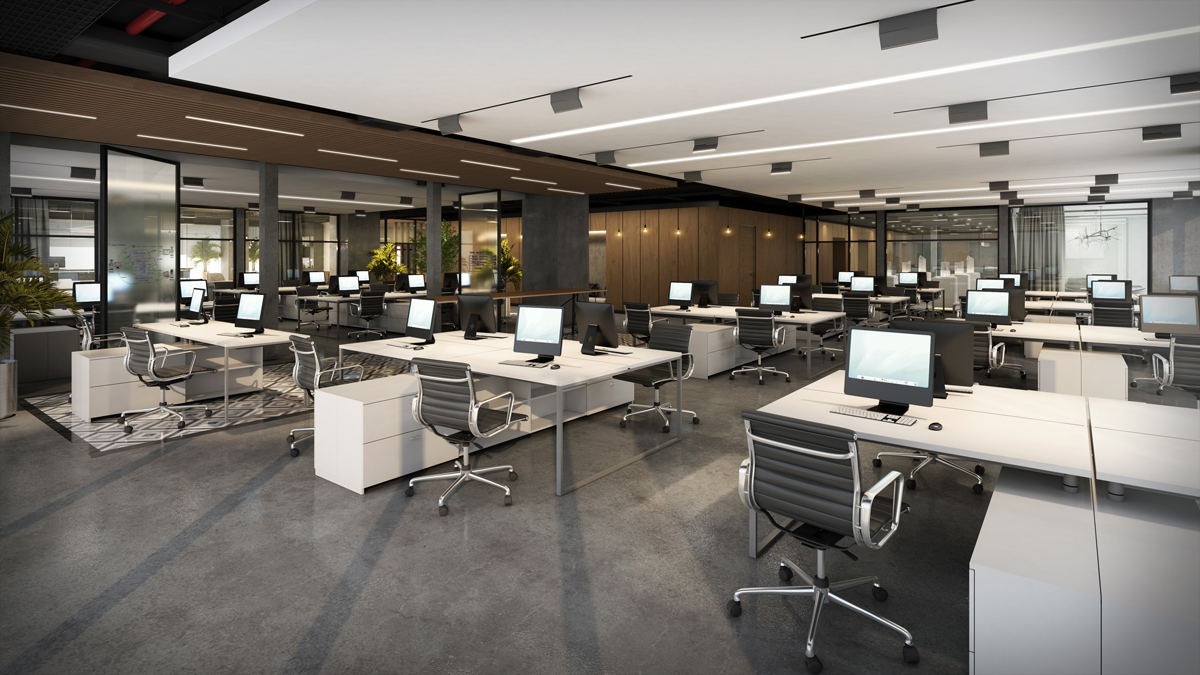 A space to dine and unwind, the pantry was designed to be a comfortable space for the staff to relax and enjoy their meal.
The pantry features upholstered banquette seating, slatted wooden walls as well as a feature chalkboard wall for the staff to write on.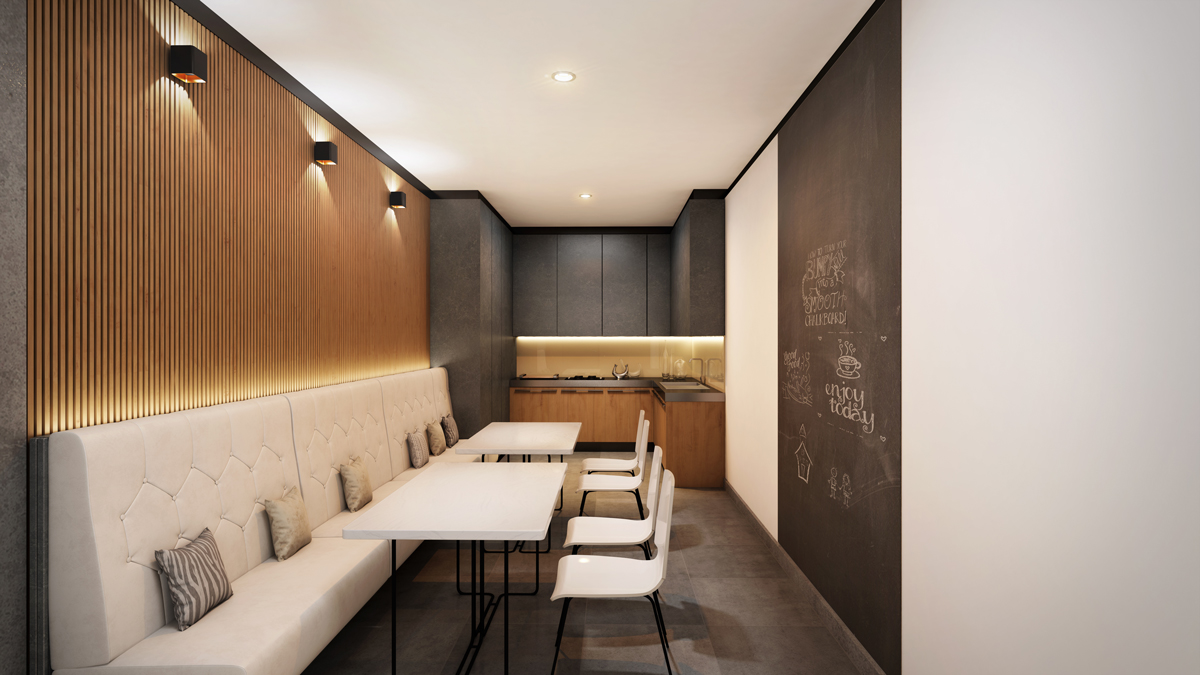 The meeting rooms were designed to be transparent glass boxes framed in black that make the most of the natural light available without preventing it from passing on into the reception and sales centre area. Contemporary meeting chairs and and artistic light fixtures make these rooms unique.