The design of American University of Sharjah conceptual project is a solution to a client requirement of an ergonomic and unusual space that will encourage thinking and stimulate students creativity.
The multi-functional design is open, full of natural light, with a variety of different furnishings that offers flexibility to different user groups. To adapt atrium to the end-user needs, we have categorised these spaces and divided them into public, semiprivate and private areas.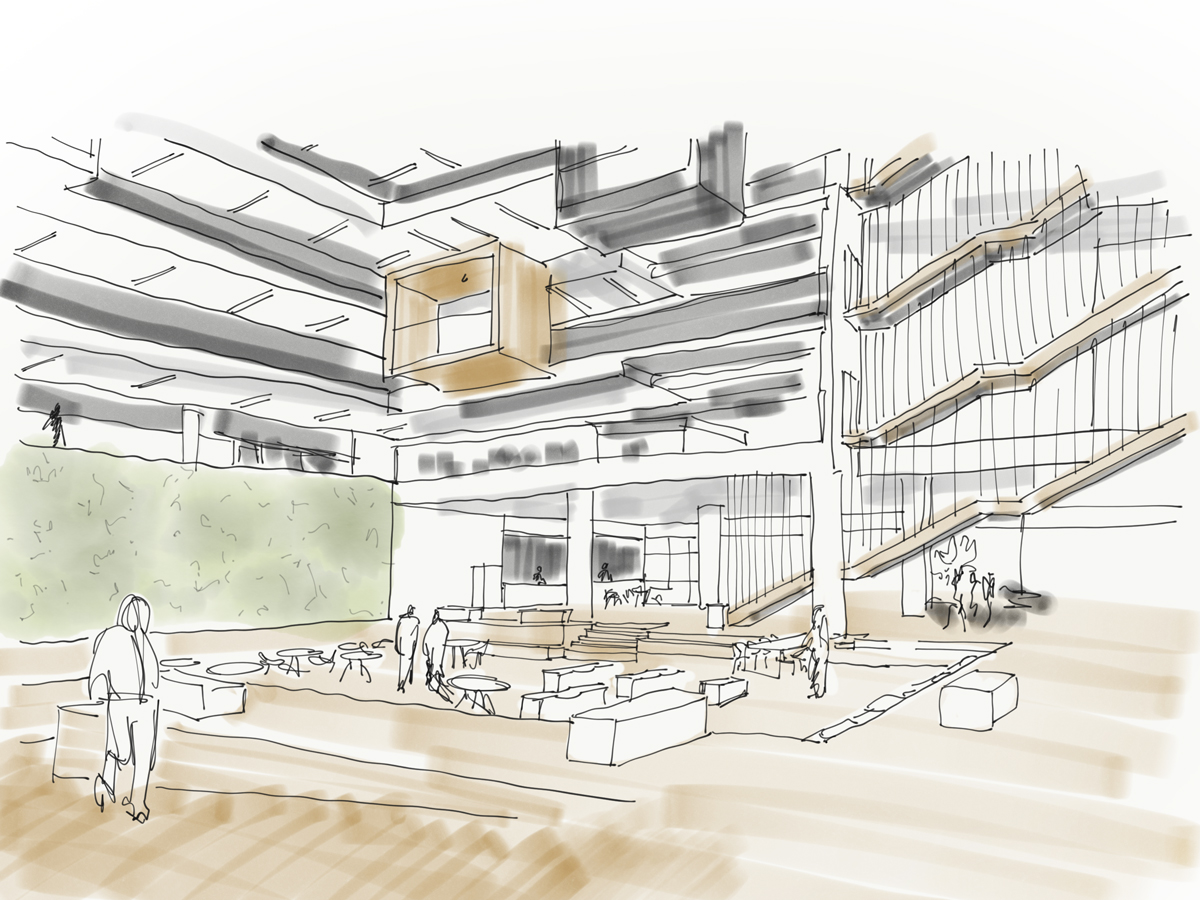 Our design intent for the atrium in the RTI Park HQ was to mimic an outdoor park providing the maximum flexibility for staff and guests. The space features lots of greenery separating ground floor meeting zones as well as kinetic sculptures in the posture of clouds with acoustical properties which provide a natural character to the atrium.