This mixed-use sustainable residential development follows the Estidama design standards. A compact development, street networks and an access to public spaces and recreation facilities give the project a healthy lifestyle and liveable community. Based on the five sustainable resources, the development is optimizing with its design the use of natural systems and resourceful energies, with less energy and water consumption.
Semi-private community spaces between the buildings of the mid-rise portion are created to assure a pedestrian and friendly neighbourhood.
Green, natural, calm, peaceful, spacious and rich in relevant amenities, this masterplan shows an international, modern and minimalist design of its contents. Mid-rise apartment buildings, villas and townhouses are oriented wherever possible towards a north south exposure. All facades are provided with movable louver systems which are capable to shade the glass.
A universal design is maintained with the use of compact and boxy shapes, providing a shading to parkings and terraces, while leaving a rational footprint and reducing the number of buildings.
Architect / Masterplanner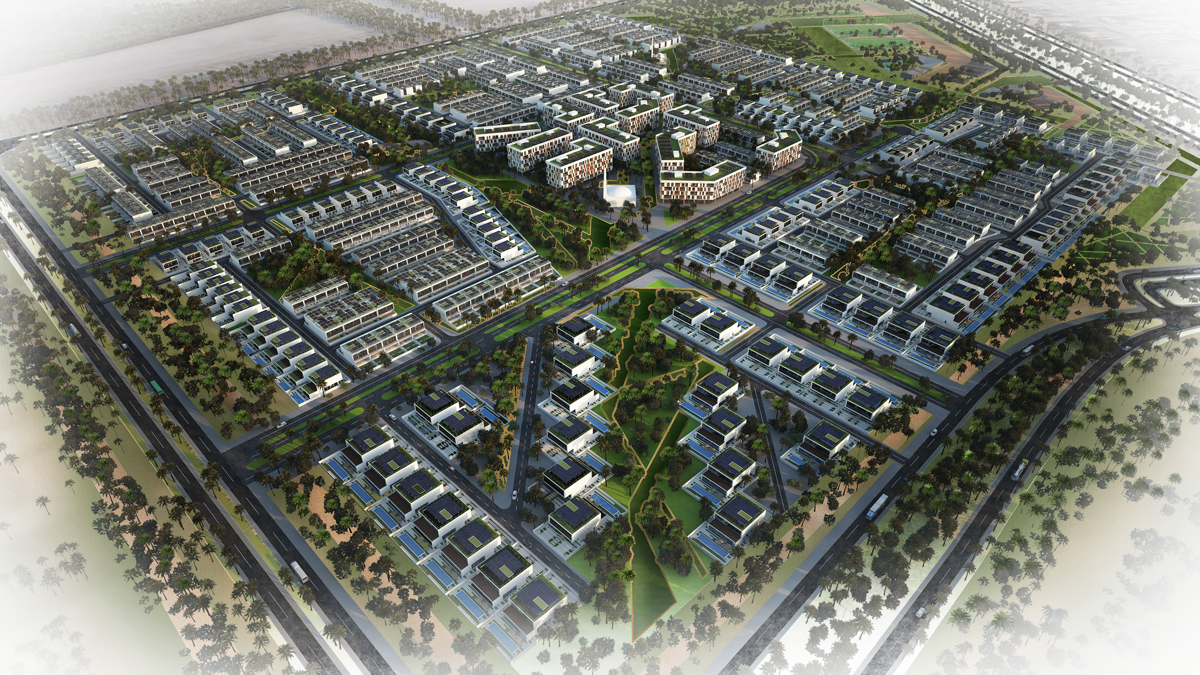 The higher density apartments in the middle help to feed the retail, while the areas further out focus on single-family villas.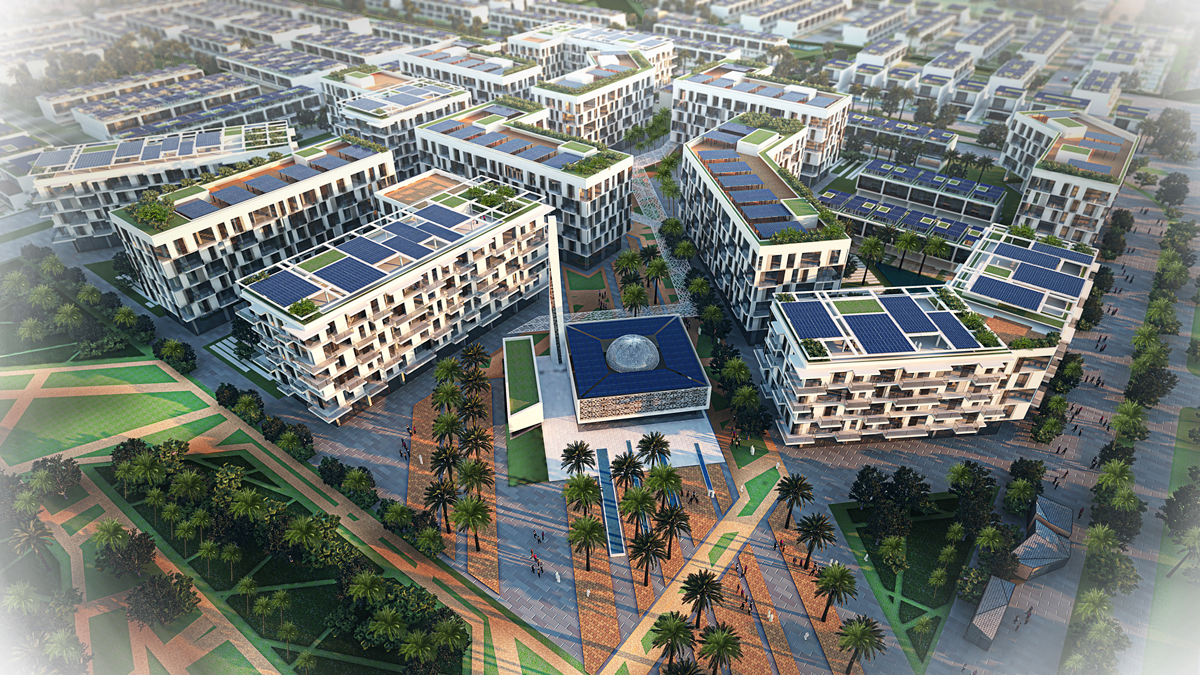 The villas are designed with a minimalist aesthetic, and appropriately located solid walls to reduce solar heat gain, while providing ample views through the glass parts of the facade.