There is a misconception in many countries that Masterplanning is simply the creation of pretty shapes which can be seen from a helicopter. Nothing could be further from the truth. A proper masterplan maximizes the land use so all individual projects in the plan meet their maximum financial potential.
One of the biggest concerns in GCC Masterplans is that many projcts don't create interconnected, flexible, and pedestrian-friendly roads. This kind of setup may exhibit some level of functionality, but definitely reduces the amount of income potential for the project.
Consider a common situation: In many places, crossing the street requires the one who wants to cross to drive and make U-turns. What could be a 2 minute walk, turns into a 15 minute drive, adding traffic to the roads. Conversely, all the best cities on Earth have deeply interconnected road networks, and even in harsher climates such as winter in New York, their pedestrian networks see a steady flow of foot traffic, even on the coldest of days.
As you already know, foot traffic is the best way to enhance the earning potential of the retail component of any given project, but also benefits all other use types..
EDGE designs master plans with the public realm at the forefront, resulting in well-connected road and pedestrian networks. This is accomplished in an aesthetically pleasing geometric framework, which is influenced by the necessities of creating a proper public realm with all the connectivity that this entails.
The result is a functional, esthetically pleasing, interconnected masterplan, with maximized income potential.
Services Include:
+ VISIONING & STRATEGIC PLANNING
+ URBAN REGENERATION DESIGN
+ URBAN DESIGN
+ PLANNING REGULATIONS & APPLICATIONS
+ SUSTAINABILITY
+ COMMUNITY ENGAGEMENT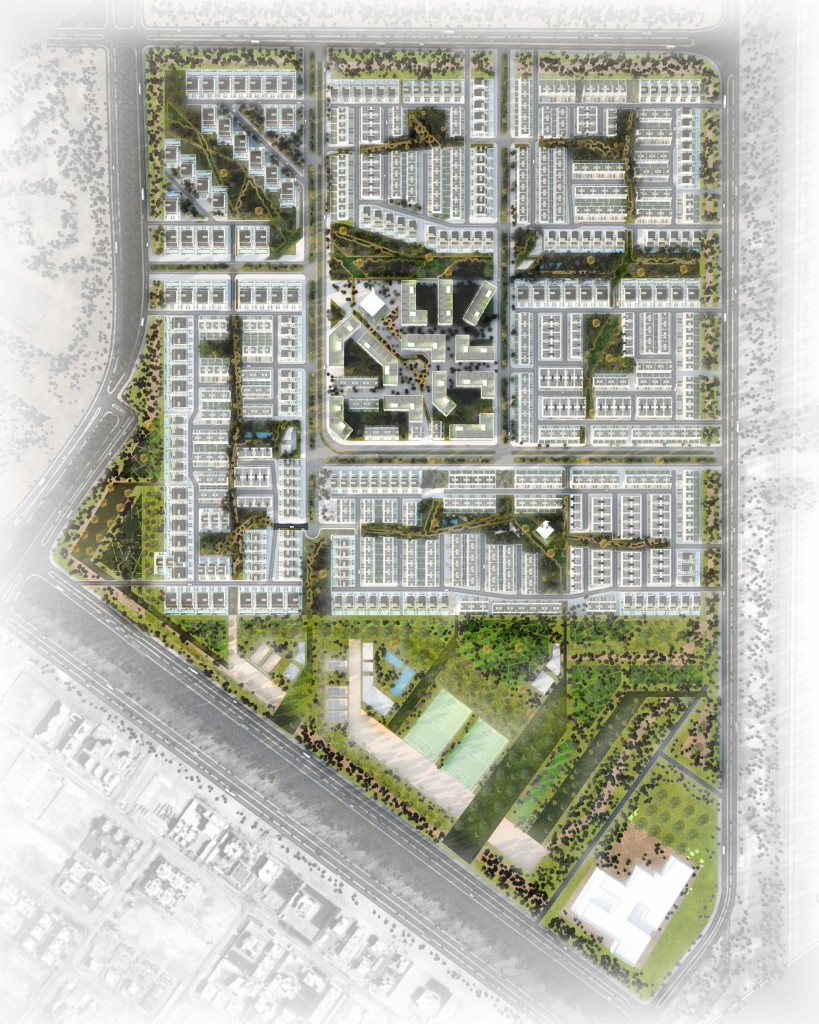 Sustainable Urban Development 
Our planners have worked on projects of up to 90 square kilometers
and 135 Million square meters in GFA. Our master plans usually
encompass areas of 5 to 6 square kilometers.
Using the most current design methodology to create integrated,
economically and environmentally self-sustaining master
developments is the main goal of our planning practice.
We adopt a BIM- based approach from the very earliest conceptual
phases, meaning that development statistics are automatically
updated as the project evolves. This allows a quicker information
feedback loop allowing the financial model to influence the design
and vice versa, thus creating a far more optimised end result in
shorter time frame
There is a misconception in many countries that Masterplanning is simply the creation of pretty shapes which can be seen from a helicopter. Nothing could be further from the truth. A proper masterplan maximizes the land use so all individual projects in the plan meet their maximum financial potential.

One of the biggest concerns in GCC Masterplans is that many projcts don't create interconnected, flexible, and pedestrian-friendly roads. This kind of setup may exhibit some level of functionality, but definitely reduces the amount of income potential for the project.

Consider a common situation: In many places, crossing the street requires the one who wants to cross to drive and make U-turns. What could be a 2 minute walk, turns into a 15 minute drive, adding traffic to the roads. Conversely, all the best cities on Earth have deeply interconnected road networks, and even in harsher climates such as winter in New York, their pedestrian networks see a steady flow of foot traffic, even on the coldest of days.

As you already know, foot traffic is the best way to enhance the earning potential of the retail component of any given project, but also benefits all other use types..

EDGE designs master plans with the public realm at the forefront, resulting in well-connected road and pedestrian networks. This is accomplished in an aesthetically pleasing geometric framework, which is influenced by the necessities of creating a proper public realm with all the connectivity that this entails.

The result is a functional, esthetically pleasing, interconnected masterplan, with maximized income potential.

Services Include:

+ VISIONING & STRATEGIC PLANNING

+ URBAN REGENERATION DESIGN

+ URBAN DESIGN

+ PLANNING REGULATIONS & APPLICATIONS

+ SUSTAINABILITY

+ COMMUNITY ENGAGEMENT

Sustainable Urban Development 

Our planners have worked on projects of up to 90 square kilometers
and 135 Million square meters in GFA. Our master plans usually
encompass areas of 5 to 6 square kilometers.

Using the most current design methodology to create integrated,
economically and environmentally self-sustaining master
developments is the main goal of our planning practice.

We adopt a BIM- based approach from the very earliest conceptual
phases, meaning that development statistics are automatically
updated as the project evolves. This allows a quicker information
feedback loop allowing the financial model to influence the design
and vice versa, thus creating a far more optimised end result in
shorter time frame