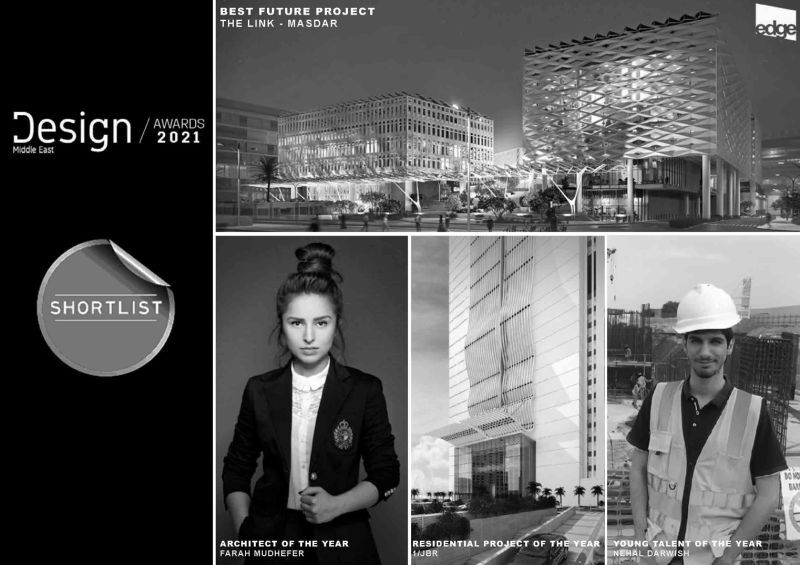 Congratulations to EDGE Architects for being shortlisted in the Design Middle East Awards 2021, for the following 4 categories:
1. The Link – Masdar, Best Future Project.
2. 1/JBR – Residential Project of the Year.
3. Farah Mudhefer – Architect of the Year.
4. Nahel Darwish – Young Talent of the Year.