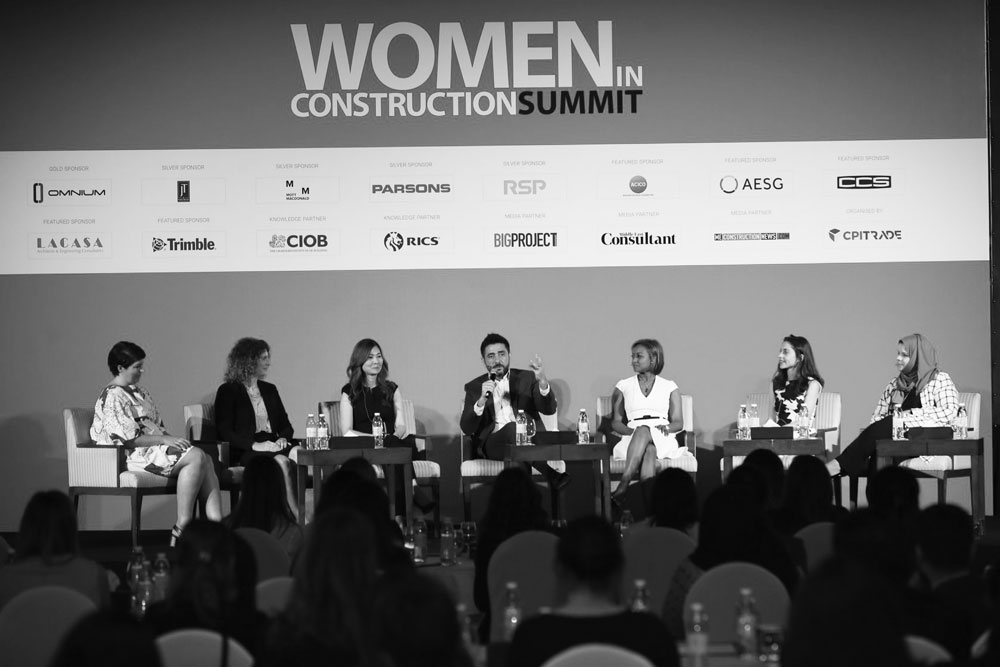 It's no secret that the construction industry is massively male biased. A CIOB article published on November 1, 2017 revealed that women make up only 13% of construction sector workers, while only 2% of workers on-site are female. These are staggering numbers that must be addressed, particularly as the demand for talent to build future cities, and infrastructure, is expected to skyrocket in the coming years.
Trailblazing women have already been contributing significantly to the sector on a global level, and the industry only stands to benefit further by tackling gender imbalance.
With the Women in Construction Summit, Middle East Consultant will shine a light on gender imbalance in the sector and discuss key issues, including how the sector can move forward, as well as inspire and nurture the next generation of female professionals.
Through presentations and panel discussions, delegates can learn from professionals and companies that are working to balance the gender scales, and hear inspirational stories from women who are already making their mark in the industry.
The Summit is also an ideal networking platform to meet with key industry figures and personalities, government officials and other decision makers.