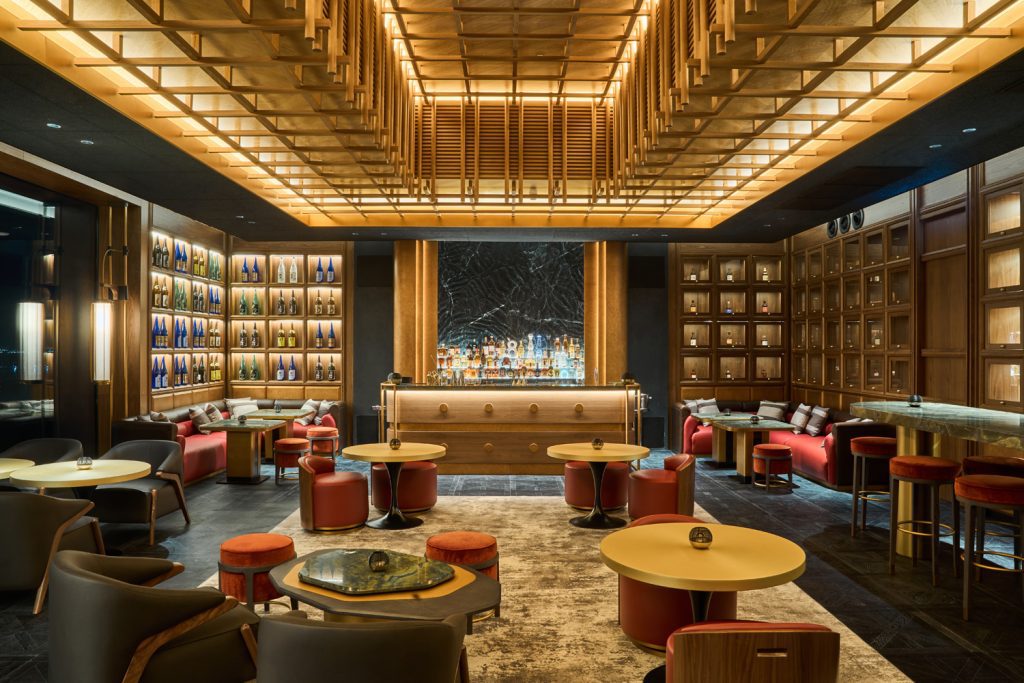 EDGE's team as Lead Design Consultants (LDC) and Architects has delivered a successful project in one of the world's busiest hotels, managing a live hotel environment, with extensive structural modifications, new infrastructure, new MEP provisions, a new commercial kitchen and a full fit-out under a stringent deadline and opening date.
Located in the hotel Atlantis the Palm on the iconic Palm Jumeirah, Nobu restaurant has been selected as one of the best restaurants in Dubai by the MICHELIN Guide. Elevated at its new rooftop location, the restaurant has moved to the former Royal Bridge Suite of the hotel Atlantis the Palm.
Nobu's design concept draws inspiration from the underwater world and lost city of Atlantis together with Dubai's Ocean front and local context. The result: An iconic, beautifully designed restaurant, rich in detail, color and vibrancy. Occupying the sky bridge that connects the two Atlantis Towers the restaurant overlooks uninterrupted views across the palm.
Offering a culinary experience like no other, with floor to ceiling windows. The restaurant features a grand sushi counter, VIP booths, a bar and lounge, an expansive outdoor dining terrace with spectacular views of the Palm Jumeirah, Arabian Gulf and Dubai city skyline.
Upon arrival, guests are taken via a private elevator just off the Grand Lobby. Diners begin the evening at the sophisticated central Nobu bar and lounge, with cocktails and small bites, before sitting down to enjoy the exceptional menu in one of the many spaces provided; whether you are after a livelier seating option near the bustling kitchen or opt out for more of a private experience in the VIP rooms.