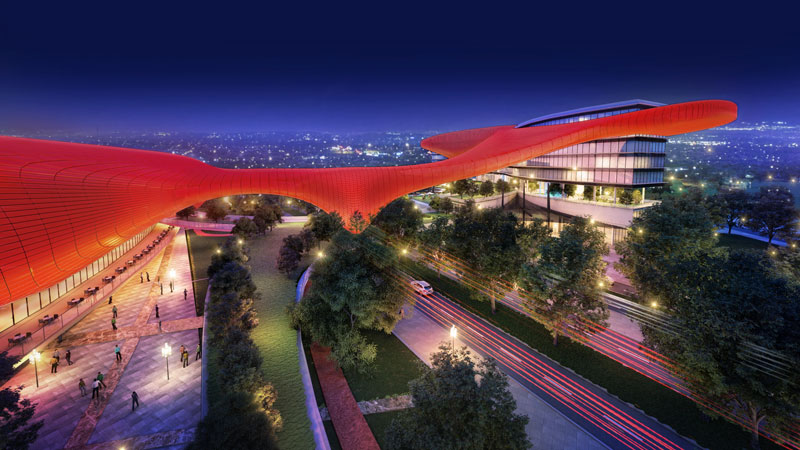 The International Smart City project will include a medical university that will provide an international standard education for approximately 25 000 students, providing them and all the staff with accommodation, complemented with a modern 800-bed hospital.
The Smart-City will also have six hotels, office parks, residential apartments, entertainment and recreational facilities. This will tremendously boost the country's economy and provide employment to thousands of people from within and outside the Region.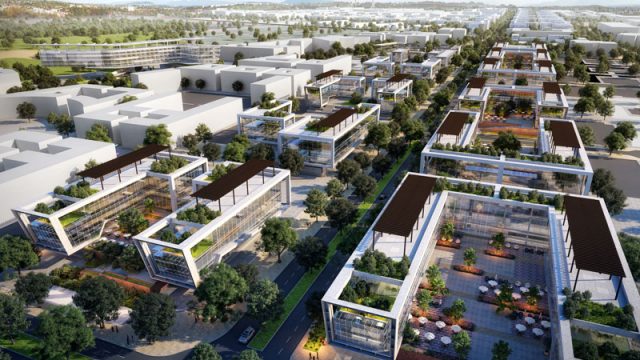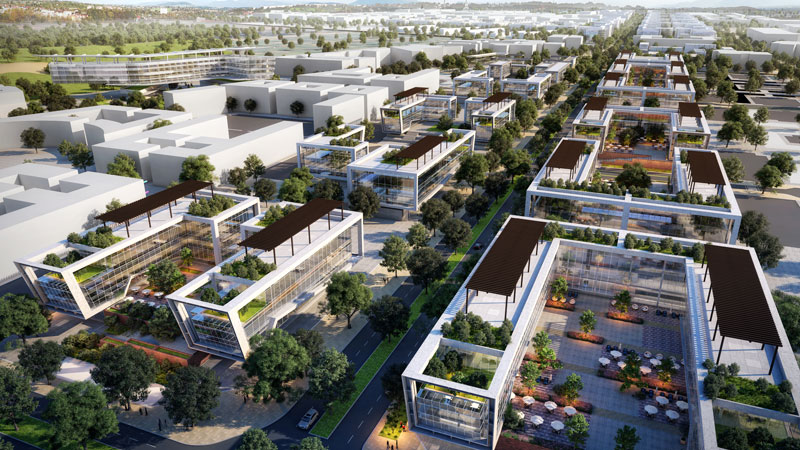 EDGE have been commissioned to take on half of the new development's scope, totaling 1.8 million  m2 of gross floor area. This includes 3 hotels, cultural facilities, residential, offices, retail and mixed use. EDGE's designs are progressive and memorable, and will make a great impact on the perception of African development overall. This project is a game changer for Africa, and will create ripples to stimulate multiple nearby economies.