By responding imaginatively to the characteristics of the site, our designers created a distinct sense of place while maintaining a consistent design language and overall material palette which draws inspiration from contemporary art and cutting-edge design resulting in an
industrial yet luxurious gym putting the athlete at centre stage.
The floor's concrete texture is in keeping with EDGE's design ethos of using modest materials in novel ways. The reception desk features rose gold details which creates a
stylish, sharp touch to the white handcrafted concrete tiles used for the juice bar and DJ booth.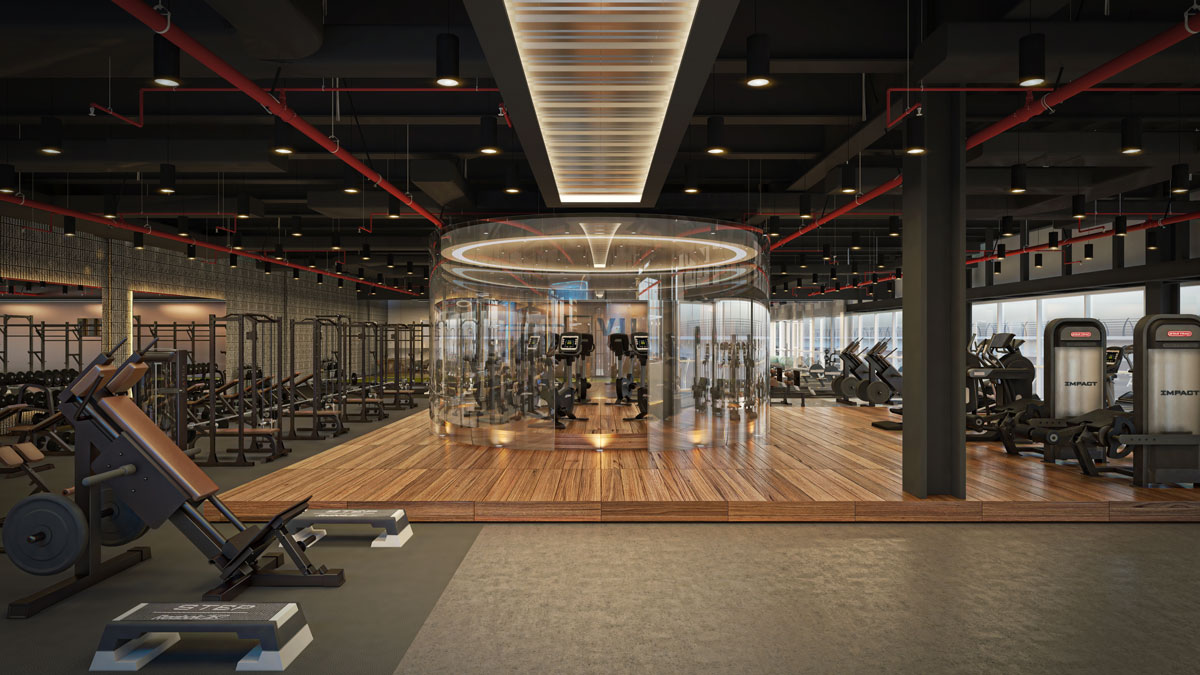 Warm tones contrast giving a vibrancy and energy necessary for a place where adrenalin pumping activities take place on a daily basis.